University of Wolverhampton Notable Alumni
University of Wolverhampton Notable Alumni
Notable alumni
Notable alumni in the field of government and politics include: Steven Linares, MP in the Gibraltar Parliament and Minister for Sport, Culture, Heritage & Youth in the Government of Gibraltar; Nando Bodha, former Minister of Tourism & Leisure and former Minister of Agriculture for Mauritius; Juhar Mahiruddin, Governor of Sabah, Malaysia, and Chancellor of University Malaysia Sabah; Michael John Foster, former Labour MP and Parliamentary Under-Secretary of State at the Department for International Development; David Wright, former Labour MP; Chris Heaton-Harris, Conservative MP; Brian Jenkins, former Labour MP; Jenny Jones, former Labour MP; Ken Purchase, former Labour MP; Chauhdry Abdul Rashid, former Lord Mayor of Birmingham and former Chancellor of Birmingham City University; Bill Etheridge, UKIP MEP; and Yatindra Nath Varma, former Attorney General of the Government of Mauritius.
Other notable alumni include: Sir Terence Beckett, former director-general of the Confederation of British Industry; Sir Charles Wheeler, sculptor and President of the Royal Academy; Suzi Perry, television presenter and journalist; Maggie Gee, novelist; Trevor Beattie; advertising executive; Peter Bebb, special effect artist; Vernie Bennett, singer, formerly of Eternal; Scott Boswell, former professional cricketer; David Carruthers, former online gambling executive; Major Peter Cottrell, soldier, author and military historian; Matt Hayes; television angler; Mil Millington, author; Magnus Mills, author; Mark O'Shea, zoologist and television presenter; Cornelia Parker, artist/sculptor; Julian Peedle-Calloo, television presenter; Robert Priseman, artist; Anne Schwegmann-Fielding, artist; Michael Salu, graphic artist and creative director; Ged Simmons, television actor; Gillian Small, University Dean for Research, City University of New York; Clare Teal, jazz singer and broadcaster; Andy Thompson, footballer; Patrick Trollope, editor of UK's first online-only regional newspaper; Annemarie Wright, artist; Ben Stewart, actress; Adesua Etomi; head of media at Greenpeace; and His Honour Judge Jonathan Gosling, Circuit Judge.
Notable academics
Notable academics include the broadcaster and journalist Jeff Randall; sculptor Sir Anish Kapoor; artist Roy Ascott; and the author Howard Jacobson. Jacobson's experience formed the basis of his novel Coming from Behind, set at a "fictional" polytechnic in the Midlands.
Welcome to your graduate community
The WLV Alumni Association is here to support the University's graduate community with a wide range of benefits and services.
Here for you every step of the way, you can get careers advice and professional development opportunities; stay up-to-date with what's happened at your University since you left; and if you and your uni chums ever fancy a walk down memory lane, we can even help you organise a reunion.
If you'd like to talk to a member of the Alumni and Development Team, don't hesitate to contact us.
WLV Online Mentoring
If you're a current student or alumni you can now benefit from free career advice and have access to work place opportunities from our global alumni community of over 100,000 graduates. In order to benefit from this newly launched scheme simply sign up to create your professional online profile and be matched with your career mentor – or find your student mentee.
Access a wide variety of benefits including:
Mentor Benefits (alumni):
Mentor who you want, when you want
Manage your own mentor profile – you choose what information you want to share
Specify what services you can offer, from email advice to full on work experience or internships
Determine the maximum number of mentees you want to handle at any one time
24/7 online training resources and mentoring hints and tips
Online scheduling for all your mentoring activity – no more back and forwards emails!
Network with other graduates who can even mentor you!
Mentee Benefits (students & alumni):
Search for mentors with the knowledge, skills and experience you need
Find mentors in your local region with the geographical visualisation map
Connect with a mentor at any time during your studies
No limit to the number of mentors you can contact
No tied in programmes – dip in and out as you need it
Record your activities, interactions and create your own Personal Development Plan
24/7 online training resources and mentoring hints and tips
Benefits and services
We are continuing to grow our range of benefits available to our graduates. If you have any suggestions we would love to hear from you, email: alumni@wlv.ac.uk
Postgraduate Loyalty Discount
Career planning
Whether you're looking for employment, graduate placements or thinking about starting your own business, we're here to help you. Find out more.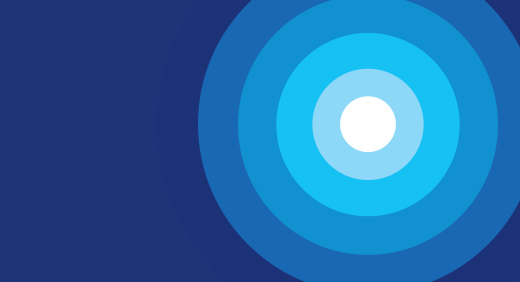 Events programme
Join us for social reunions, networking events, special guest lectures, and much more.
On-campus discounts
Enjoy discounts on fantastic recreational and academic facilities across all our campuses.
Off-campus discounts
Get money off a wide range of services, attractions, businesses, hotels and activities.
Alumni publications
Get the latest news with our monthly ezine, WLV@lumni; and WLV Life magazine