University of Sunderland Graduation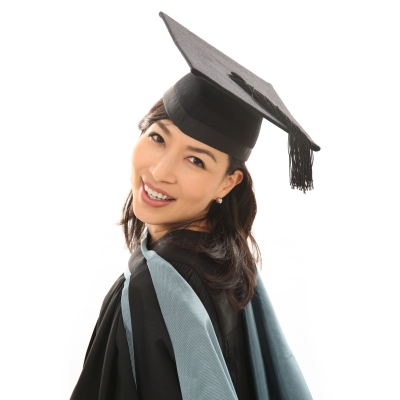 Your graduation ceremony at the University of Sunderland marks the culmination of all your hard work as you are formally presented with your certificates and awards.
Ceremony information
There are two ceremonies every calendar year, with one taking place in the summer and the other in the winter. In recent years, they have both taken place at the Stadium of Light. Each ceremony tends to last around 90 minutes.
Students and their guests pack out the West stand of the Stadium of Light for the summer ceremony as students receive their awards.
The winter ceremony, meanwhile, is a more intimate affair taking place indoors, inside one of the ground's many suites.
What to wear
The ceremonies are formal occasions therefore, students and guests should dress appropriately. Students can hire gowns from Ede & Ravenscroft.
The summer ceremony is an outdoor event, taking place on an erected stage above the stadium's pitch. Therefore, students and their guestsshould dress accordingly for the weather conditions.
All ceremonies are presided over by the University Chancellor and Vice-Chancellor. They both follow the procession party out at the start of each ceremony and congratulate every student on the stage.
After introductions from the Chancellor and Vice-Chancellor, students will be called up from each faculty to be presented with their award. When it is your turn, you will be called up from your seat and taken to the foot of the stage. Once your name is read out, you will head onto the stage, shake hands with the Chancellor and Vice-Chancellor, before being presented with your award.
After all students have received their awards, the Chancellor and Vice-Chancellor will address the ceremony with their closing remarks before leaving the stage with the procession to end the ceremony.
Honorary graduatesThe ceremonies are also an opportunity to honour those who have excelled in a particular field with an honorary doctorate or fellowship. Lord Coe, Ridley Scott and Lord Robert Winston are among those who have been recognised by the University in the past.