Northumbria University Societies
Independent of the University and led by a team of Sabbatical Officers elected from students by students, NSU is here to make sure that your time at Northumbria is the best it can be – in fact; it's our mission to have a positive impact on the lives of all our students.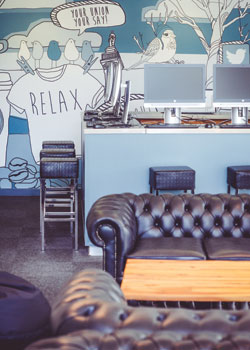 You can find us at City Campus, Coach Lane and London Campus, working hard to make sure you've got everything you need, whether that's a drink at one of our award winning bars, joining one of 100+ societies, or some advice about your course from our free representation service.
Made up of bars, nightclubs, coffee shops, workspaces, chill out zones and meeting rooms, NSU has everything you need to make the most of your time as a student – the best bit is we're a charity, so every penny spent here is reinvested into improving your student experience.
So no matter who you are, how old you are or where you're from, make sure you come along to your Students' Union – it's time to make some memories.
We represent our members within the University, locally and nationally. That means we attend committee meetings ensuring that the student viewpoint is put forward, we challenge the University in areas we think it can improve and we campaign on student issues.
We also have a range of activities that you can get involved in like Societies, RAG, One Planet or Community Volunteering to make sure that you have a great time at Uni and develop your employability skills.
And we run a range of services, such as Habita, Reds etc to give you the opportunity to socialise in a fun, safe environment right at the heart of campus.