King's College London Freshers Week 2017
King's College London Freshers Week 2017
KCLSU
Make the most of your time at King's with KCLSU
KCLSU is every student at King's College London, working together to make sure each and every student at King's has the best University experience possible. Together, you experience life outside of lectures, socialise and connect with each other, make a difference for yourselves and the wider world, and access the support you need. From campaigning, to joining societies and clubs and all your other needs outside academia, KCLSU is your community.
Find out more at…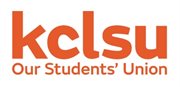 Attend Your Induction
When is my induction?
The induction timetables for new students starting their studies at King's in 2017 will be listed on this webpage, and you should check back regularly for any updates.
ELC Pre sessional Students:
15 Week Combined Pre-sessional 2017
ELC Pre-Sessional 10 week programme –
You will be contacted via email by 13th June with details of the time and location of your induction.
ELC Pre-Sessional 5 week programmes –
Information about your induction will be uploaded on these webpages over the next few months.
Summer Programmes students:  
The summer programmes team will be in contact by email with detailed information about your first day and any induction sessions.
September 2017:
For students who will be starting their studies in September 2017, the induction schedules will be uploaded on these webpages on 1st August 2017.
If you cannot find the details for your departmental/faculty induction, please contact your department or programme administrator who will be able to confirm the arrangements for you. Please note that some students will also be contacted about inductions seperately by their departments.
If you are unable to attend your induction for any reason, we recommend that you contact your department or programme administrator to let them know as soon as possible.
Please note that Study Abroad Students should attend the Study Abroad Orientation only, and are not required to attend any other Faculty Inductions. 
Top Tips from Current Students
We asked our current students for advice and top tips for new students about Welcome Week, to enable you to make the most of your time here and in London. Here's what they said: 
– Set up a bank account and oyster as soon as you can.
– Attend departmental inductions and ask questions if you're not clear.
– Socialise as much as possible and meet people.
– Manage a budget and get a good idea of daily spending.
– Go on Campus Tours.
– If you're an International Student, try to make contact with some people from your country in London – they will guide and direct you.
– Join societies – it's really important to meet new people.
– Try and visit all Campuses at King's to give you a feel for what it's really like – the Gordon Museum is a great place to visit.
– Go to KCLSU Welcome Fair.
– Throw yourself into societies and activities – try something new!
– Be outgoing – make the effort to start the conversation.
– Explore London!
– Be open-minded.
– Find out about the English Language Centre and Modern Language Centre.
– Don't be afraid to ask for help or direction.
– Time management – make the most of your time here and strech your limits. There are so many opportunities at King's – take advantage of this!
– Talk to your flatmates as soon as you can! Hang out in the kitchen and offer food (it's a great ice breaker!)
– Explore the area around your campus and accomodation – get to know supermarkets, pharmacy, late night places to eat, tube and bus stops.
– Download apps to help you navigate around London – Citymapper, TfL Journey Planner, Google Maps.
Welcome Week
Welcome Week To Do List
Confirmation Of Study Letter – Banking & Council Tax
here are certain situations where you may need documentation to prove that you are a student:
to open a student bank account
for council tax exemption
to apply for a mobile phone contract
This documentation is called a Confirmation of Study Letter. 
Banking 
Our Student Advice Team have dedicated Money Advisors to help with any queries relating to money and finance. They can also provide advice on banking, including different types of accounts and the options available to EU and International Students in the UK.
Council Tax Exemption
If you are registered on a full-time course of 24 weeks or more, you can be exempt from having to pay council tax. Students in King's Residences are automatically exempt from paying council tax, but if you don't live in King's Residences, then you will have to provide a confirmation of study letter to your local Council. Please click here for further information from the Student Advice Team.
How to obtain a Confirmation of Study Letter
1. Before Arriving/Finalising your enrolment at King's 2. Once you have arrived/finalised your enrolment – Through Compass Online
Register with a GP
Important health information for all students
Have you had your Meningitis ACWY vaccine and at least 2 doses of MMR vaccine in your lifetime? If not, make sure you visit your doctor as soon as possible to arrange this.
If you are moving to the UK for the first time and have had this vaccination in your home country before you arrive here, make sure you bring a record of this with you so it can be added to your UK notes once you register with a UK doctor (GP).
Registering with a GP in London 
International Students 
Please click here for all the information you need relating to your health and the National Health Service in the UK.
Get a Student Oyster & Railcard
Full-time students can apply for an 18+ TfL oyster card providing a third off travel in London. Students must apply online on the TFL website. Applicants will require a digital photograph and a credit/debit card. Applicants can check their eligibility with the Student Funding Office or on the TfL website; the TfL website also includes important information about how and when applications will be validated.
The Student Funding Office approves all Student Oyster Photo cards (i.e. confirms that the student is registered as full-time for TfL), and can check what stage the application is at. Students can contact the Student Funding Office if they experience any problem with their oyster card.
When you make your Oyster Card application, please ensure that you select King's College London as the institution:
King's College London – James Clerk Maxwell Building (institution code 0403)
Applications cannot be approved until the first day of term, so the Student Funding Office will begin approving them from then onwards.
If you are between 16 and 25 years old, or a full-time student over 25 you can purchase a 16-25 Railcard which will save you 1/3 on rail fares thoughout the UK for either a year or three years.
You can either apply online or pick up a hard copy form from any train station or at the Compass Desk at any Campus.
If you are over 25 and a full-time student applying for the railcard, then you will need the University to verify this. Take the form to any Compass Desk along with your student ID card and they will sign and stamp this for you. If you're using the hard copy form, then you'll need to bring a passport photo to The Compass as well.
Locate your programme timetable
To view your programme timetable please use one of the following methods:
All Faculties:
Click here to view your timetable through timetabling services
Faculties of Natural and Mathematical Sciences, Law, Arts and Humanities or Social Science and Public Policy:
If you are studying within these Faculties then you can also access your timetable by logging in to your student records and selecting the 'student timetable' link or via the the King's Mobile App.
You will need to use your King's ID and password to gain access to personalised timetables, or use the "Guest" button for general information.
Please note that timetables will be avaliable from 6th September 2017. If you complete your enrolment after the 6th September, please be aware it may take up to 48 hours for your timetable to become available once you have completed your enrolment.