Falmouth University Marine Biology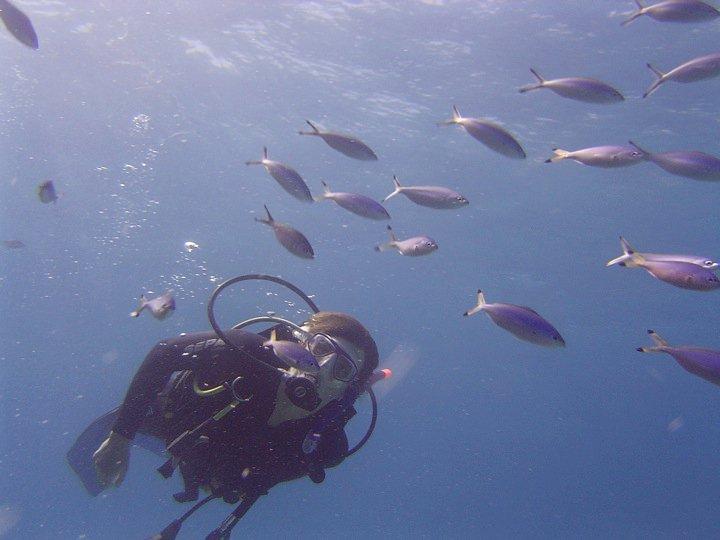 Our BSc Marine Biology programme focuses on understanding the biology of marine organisms and their ecosystems. We place special emphasis on whole animal biology, biodiversity, ecology and behaviour. The programme is delivered by internationally recognised research active staff who work at the cutting edge of applied and pure research on whole-organism biology, with particular focus on large marine vertebrates, including fish (bony fish and sharks), marine turtles, seabirds and cetaceans (eg, whales, dolphins and porpoises).
The programme provides you with the skills, concepts and experience to understand all aspects of marine ecosystems and the pressures they face, ranging from overexploitation to climate change. Our interdisciplinary approach to the study of marine ecosystems, from rocky shores to open-oceans and from shallow surface seas to deep-water habitats, allows you to learn about a wide range of theoretical and practical techniques. This interface between research and learning provides critical skills for career opportunities across a wide range of scientific disciplines.
Programme variations
BSc Marine Biology with Study Abroad
BSc Marine Biology with Professional Placement
MSci Marine Biology
Entry requirements 2018
Typical offer
AAB-ABB; IB: 34-32
Required subjects
GCE AL grade B or IB HL5 in one of the following subjects: Biology/Human Biology, Chemistry, Physics, Psychology or Maths/Pure Maths/Further Maths. GCSE Maths at grade B.
Applicants studying one of the following BTEC Extended Diplomas will be considered without GCE AL science: Applied Science, Animal Management, Agriculture, Countryside Management, Fish management, Forestry and Arboriculture, Marine Biology
International students
International students should check details of our English language requirements and may be interested in our Foundation programmes.
Further information
Please read the important information about our Typical offer.
For full and up-to-date information on applying to Exeter and entry requirements, including requirements for other types of qualification, please see the Applying section.