University of Wolverhampton Careers
University of Wolverhampton Careers
How Careers can help
Our team of careers advisers and information staff are here to help you investigate your careers options, sort out your career plans and develop the important skills you need to make these plans happen. We offer practical support at all stages of your job applications.
Who can use our services?
Our facilities and services are available to:
All current students of the University of Wolverhampton
University of Wolverhampton alumni who have graduated within the last 3 years
Prospective students of this University should contact The Gateway on 01902 321032 or email gateway@wlv.ac.uk. Current students and graduates of other universities should contact the careers service at their own university.
Alternative sources of careers information, advice and guidance
Below is a list of alternative providers of careers information, advice and guidance:
Career SPACE
Career SPACE is the Careers & Enterprise Centre's new careers portal – available to all University of Wolverhampton students and graduates (feedback services are only available to current students and recent graduates).  Career SPACE allows you to access to the latest career-related advice, tutorials, tools and recruiter videos.
Main features:
Book 1-2-1 career appointments
CV Builder
Interview Simulator (written, audio and video options)
Careers Newsroom with up to date careers articles
Assessment centre tools, psychometric tests and practice tests
100s of employer and graduate videos
Employer Profile Database
How to access Career SPACE
Students can access the portal using this link www.wlv.ac.uk/careerspace. All you need to do is enter your student number and E:vision password.
Graduates will need to email careers@wlv.ac.uk  with your full name, the email address you wish to register with, student number, year of graduation and course title. We will aim to get you set up as soon as possible but please allow up to five working days for registration.
Once we have sent you your log-in details, you can access the portal using the link www.wlv.ac.uk/careerspace .
Opening times
The Careers & Enterprise Centre is open from 8:30 am to 5:00 pm Monday to Friday all year round (except Bank Holidays) at the City campus. We are also available at the Walsall campus, where we are based alongside the Student Office in WA; times vary at Walsall, so please check before visiting us there.
Career SPACE Disclaimer: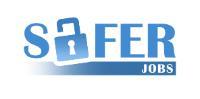 The University of Wolverhampton may share certain information with third party software suppliers to facilitate a single sign on function. Such information may include your first name, last name, course details and email address. By using this software you are providing your consent to The University of Wolverhampton  to share such information with its third party software suppliers for this purpose only. The University of Wolverhampton is committed to complying with Data Protection legislation.