University of Hertfordshire Research
University of Hertfordshire Research
Research at the University of Hertfordshire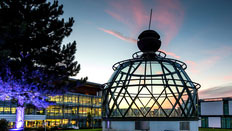 Our research is focused across 6 research themes reflecting our interdisciplinary strength in some of the key global challenges of the 21st century.
Select a research theme to find out more about our groundbreaking research and view key projects, news and public engagement. You will also find links to research degrees, centres and groups on the research theme pages.
Research at the University is undertaken across a wide range of Research Centres and groups…
You'll find some of the brightest academic and research staff at the University of Hertfordshire. Find out more about the staff who conduct our research…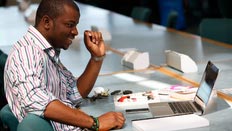 Join the next generation of researchers. We offer one of the most diverse range of Research Degree programmes in the UK and beyond…
Dr Jennifer Young, senior lecturer in Creative Writing in the School of Humanities, has won the Cinnamon Press Debut Novel Prize, and her novel Cold Crash will be published in…

21 April 2017

Have you ever wondered what is inside a black hole? How today's giant telescopes actually work?  What space travel will look like over the next 100 years? Or do you just…

5 December 2016

Scientists from the University of Hertfordshire have discovered a large population of 'newborn' stars that were previously hidden from view and revealed the 'birth pangs' of a new solar system….

22 December 2016
Join us at Hatfield Café Scientifique for a series of free events….

It is difficult to ignore the hold which theatrical entertainment had on the public in the war years….

UHArts launched its new vision in 2015 to produce contemporary touring theatre for young audiences inspired by the work of our world class academic researchers….
Research Office
Supporting researchers.
How can the Research Office help?
Research staff at the University of Hertfordshire are supported by a dedicated Research Office.
The Office can assist researchers with:
identification of funding opportunities (UK, EU and world-wide)
support on the preparation of grant submissions (including internal forms)
advice on University policies and procedures
assistance with the electronic submission of grant applications
advice on research assessment
support for the development of research impact
advice on use of the Research Information System
advice on Open Access publishing
advice on research communication
Further details designed to support research and innovation activities can be accessed by University staff via the Research Office web pages on StaffNet.
Contact the Research Office for more information.