University of Hertfordshire Degree Apprenticeships
University of Hertfordshire Degree Apprenticeships
Degree Apprenticeship programmes
From January 2017, we are offering a range of new Degree Apprenticeship programmes which have been created by employers, for employers and their staff.
We will work in partnership with employers to deliver the Degree Apprenticeships through a combination of classroom, online and work-based learning, delivering practical skills and industry knowledge to support development in the workplace.
Take a closer look
Explore our range of programmes
Find out about the application process
Identify the benefits for you as an employer
Read about the benefits for you as a learner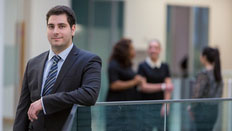 Study with us while gaining valuable on the job experience on one our new Degree Apprenticeship programmes…
Find out you can keep and retain motivated staff through Degree Apprenticeships programmes…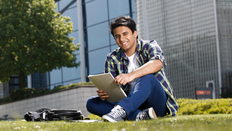 Find out about the latest vacancies with our employer partners or where you could come and see us for a chat…
Contact us
Apprentices – Register your interest to receive information about Degree Apprenticeships Programmes.
Employers – Register to find out more about how to set up a Degree Apprenticeship with your company.