University Of Glasgow Urban Studies
Urban Studies at Glasgow is a world-leading centre for innovative, interdisciplinary urban research with significant impact. In the REF 2014 assessment of research excellence the quality of its research was rated first equal in the UK, with half of all output considered 'world leading'. It was rated top of all of the social science submissions focused on urban studies, planning and real estate.
Research within Urban Studies spans all aspects of social, economic and physical change in cities, and includes communities, governance, health, housing, inequalities, planning, transport and real estate.
University Of Glasgow Urban Studies
GLASGOW TO LEAD UK-WIDE HOUSING RESEARCH CENTRE
The University of Glasgow is to lead a consortium of nine universities and four non-academic professional bodies in a major new research programme examining the UK's housing system. The programme will seek to influence future housing policy at all levels.
The new UK Collaborative Centre for Housing Evidence (CaCHE) will receive £6m funding and a further £1.5m institutional contribution from consortium partners. The bulk of the funding will come from the UK Economic and Social Research Council (ESRC), with support from the Joseph Rowntree Foundation and AHRC (Arts and Humanities Research Council).
Professor Ken Gibb, Director of Policy Scotland and Professor of Housing Economics at the University of Glasgow, will be Principal Investigator and Director of CaCHE.
He said: "In the UK, housing is one of the main policy challenges facing national and devolved governments. This major new programme will allow policy makers and practitioners across the UK to benefit from the best possible evidence to help them take the robust action needed to tackle chronic housing problems.
"The aim is to use multi-disciplinary expertise to provide relevant and rigorous housing evidence and research to influence and ultimately alter housing policy for the benefit of all.
"I am delighted that the University of Glasgow and our partners will be taking the lead on this incredibly important subject. The serious and complex problems of the housing system are too important to ignore. This is why I'm looking forward to this major new initiative making a serious contribution to tackling one of the most pressing policy problems in the UK today."‌
The new national research centre will have staff located at five hubs across the UK in Glasgow, Sheffield, London, Cardiff and Belfast and its administration will be located at the University of Glasgow.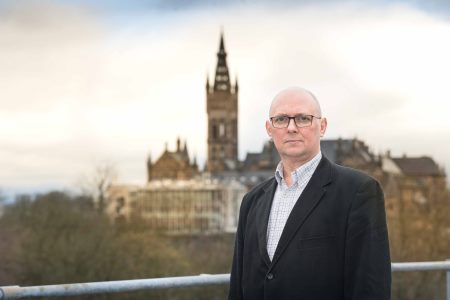 The core partners are the universities of Glasgow, Sheffield, Reading, Cardiff, Heriot-Watt, Bristol, Ulster, Sheffield Hallam and St Andrews, along with the National Institute of Economic and Social Research. The non-academic partners in the consortium are: the Chartered Institute of Housing, the Royal Town Planning Institute, and the Royal Institution of Chartered Surveyors. An international advisory board will be chaired by Lord Kerslake, former Head of the Home Civil Service.
University Of Glasgow Urban Studies
Apart from the 29 co-investigators from the partner organisations, the programme will involve 220 named individual collaborators and more than 12 additional non-academic partners. A housing data navigator hub will be based at the University of Cardiff, and CaCHE will operate a "network of networks" to share existing expertise by working with, and add to, rather than duplicating the many excellent existing professional, policy and practice networks that cover discrete housing sectors and UK regions .
CaCHE will advance knowledge of the housing market, provide robust evidence to inform housing policy and practice across the UK, and will join together a comprehensive range of stakeholders with the goal of tackling housing problems at a national, devolved, regional, and local level.
The work of the programme will focus on six overlapping themes:
Housing and the economy;
Understanding housing markets: demand and need, supply and delivery;
Housing aspirations, choices and outcomes;
Housing, poverty, health, education and employment;
Housing and neighbourhood design, sustainability and place-making;
Multi-level governance.
Housing has a considerable impact on our society and economy. Almost 1 in 10 British jobs are in the housing sector, and more than a fifth of household spending goes on rent, mortgage payments, home repairs, maintenance and improvements. The availability, cost and design of housing impacts on people's aspirations, their health and wellbeing, and even their children's education. Failure of housing markets can lead to wider economic problems, as well as poverty and homelessness.
University Of Glasgow Urban Studies
Professor Craig Watkins, Director of Research and Innovation for the Social Sciences at the University of Sheffield, will be the Director of Research for CaCHE. He said: "The investment in CaCHE provides a generational opportunity for the research, policy and practice communities to work in partnership for a sustained period. The Centre is uniquely placed to foster collaboration across the housing sector to develop novel, and truly innovative solutions to the UK's housing problems. I am delighted that Sheffield will be home to a large hub of researchers and that, as well as working with our partners regionally and nationally, we will be leading CaCHE's doctoral training and helping develop the next generation of housing researchers".
Professor Jane Elliott, CEO of the Economic and Social Research Council said: "As a nation we face key housing challenges, such as a lack of affordable housing preventing young people from owning their own home, meeting the housing needs of an ageing population, building sustainable houses that are resilient to flooding and climate change, and tackling homelessness. Improving the UK's growth and stability, the cohesion of its communities and the wellbeing and prosperity of its citizens requires effective housing policies. It is therefore vital that policymakers have the best evidence at hand when making decisions about what sort of houses to build, where and for whom. This Centre draws together internationally renowned experts across a diverse range of fields. It will serve as a vital national institution, and provide a leading voice in the UK on housing issues."