University Of Glasgow Geography
GEOGRAPHY
BSc/MA/MA(SocSci)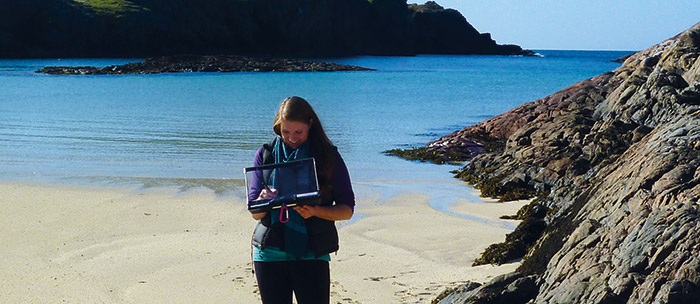 Geography is the study of the surface of the Earth as the site of human living and working. It considers the variability in physical and human landscapes, along with the interrelationships binding them together.
Our Honours programme is highly flexible and is a combination of core and optional courses. This allows you to tailor your option choices towards a wide range of potential careers.
PROGRAMME STRUCTURE
Geography can be studied as one of three different degrees in Arts, Science or Social Sciences. The Geography component of each degree is identical; the difference is additional subjects that can be taken in years 1 and 2.
YEAR 1
You will explore an equal balance of physical and human geography themes including a world of resources, an underdeveloped world, a world of changing environments, a shrinking world, and a changing biosphere in a changing environment.
YEAR 2
You will explore human and physical processes, examining environmental problems and their possible resolutions through policy, and you will be trained in statistical methods and laboratory analysis using a mixture of fieldwork and our own IT and physical geography laboratories.
You will also study other subjects in years 1 and 2: see Flexible degrees.
University Of Glasgow Geography
YEARS 3 AND 4
If you progress to Honours (years 3 and 4) you will study both core and optional courses. Core courses are related to advanced training methods such as computerised data analysis, modelling, geographical information systems, interviewing and interpretative methods. A wide range of optional courses complement the core courses and allow you to build a programme around your particular interests. Some Earth Science optional courses may also be available to Geography students.
SPECIAL GLASGOW FEATURE
If you intend to continue to Honours, you will attend a week-long residential field course in year 2 to extend the field, laboratory and statistical skills introduced earlier by focusing on group projects, data collection, problem solving, and presentations. This training is developed in year 3 in a week-long overseas field class focusing on dissertation-related project work.
OUR INTERNATIONAL LINKS
You will have the opportunity to apply to study abroad. There are currently two options available: the Erasmus+ Programme and the International Exchange Programme. See Study abroad.
 University Of Glasgow Geography
ENTRY REQUIREMENTS
Academic entry requirements

for entry in 2017
BSc (Hons)
A-LEVELS
Standard academic entry requirements: AAB.
Minimum academic entry requirements: BBB.
Other mandatory requirements: Minimum of one relevant science subject required. We expect that students will pass the practical assessment of A-level sciences.
HIGHERS
Standard academic entry requirements: S5 entry requirement = AAAA or AAABB.
Minimum academic entry requirements: S5 minimum requirement = ABBB. S5 & S6 cumulative requirement = AAAAAB
Other mandatory requirements: Minimum of two science subjects, one of which is relevant to the programme applied for.
We adjust these entry requirements for eligible applicants, from AABB at S5/S6, based upon completion of a pre-entry programme.  For pre-entry programme eligibility and adjusted grade requirements, see Access Glasgow.
University Of Glasgow Geography
INTERNATIONAL BACCALAUREATE
Standard academic entry requirements: 36 points.
Minimum academic entry requirements: 34 points.
Other mandatory requirements: Three HL subjects at 6,6,5. Applicants must have a minimum of two science subjects one of which is relevant to programme applied for. While HL6 is preferred for both science subjects, SL6 may be considered for ONE.
EUROPEAN QUALIFICATIONS
Typical entry requirements for European qualifications: Science European Requirements [pdf]
Accepted Science subjects
Please note: all A-Level, International Baccalaureate, and other EU entry requirements must be achieved in first sitting.
ADVANCED ENTRY OR FASTER ROUTE
Applicants who attain exceptional grades may be considered for Advanced Entry (commence their degree at year 2) or Faster Route (additional classes enabling them to condense a 4 year Honours degree into three years). The availability of Advanced Entry or Faster Route will vary by science subject and thus reduce the flexibility that a student has in selecting optional subjects.