University of East Anglia Foundation Medicine
University of East Anglia Foundation Medicine
About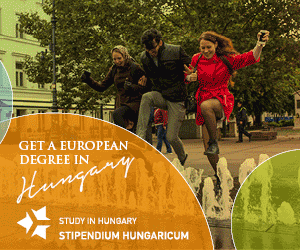 By studying for a Medical Degree at the UEA you will bring about huge change in your life and in the lives of many other people. Being a doctor is a privileged position which has at its heart a real and deep-seated vocation to help people. It's a demanding, challenging, but very rewarding profession – and not one to be entered into lightly.
Throughout the course you will develop the necessary knowledge and expertise to achieve your ambition of becoming a doctor. You will be supported in the development of excellent clinical skills, while learning to communicate effectively so that you can relate to patients and their loved ones with compassion and understanding. Through working within teams, you will develop a co-operative and approachable working style, vital for a successful doctor. Through group and individual work, you will develop problem solving skills to apply your medical knowledge to practical situations. This is the essence of Problem Based Learning, which, supplemented by lectures, seminars and practical classes, is a significant component of the course.
The foundation year focuses on teaching you study skills, sciences and introducing you to social sciences within healthcare, in preparation for joining year 1 of the MBBS course, where you will get to develop your skills in such areas as clinical practice and anatomy. If your circumstances or education opportunities have not given you a fair chance to realise your academic potential, the foundation year is the perfect way to amend this. This 'widening access' course is particularly targeted at those who live in East Anglia, but not exclusively so.
The course has been carefully designed in conjunction with the General Medical Council. We aim to ensure that you are thoroughly prepared to take your place as a highly motivated and competent doctor in the modern health service, equipped with the mind-set to continue to learn throughout your clinical career.
Programme Structure
Year 1 (Foundation Year)
Your foundation year focuses on the sciences, introducing you to the study skills required when studying for a medical degree. Subjects include Mathematics, Chemistry, Biology, and elements of the healthcare system. Subject to meeting the progression criteria upon the completion of this year, you will then continue to study as part of the five-year MBBS Medical degree programme.
Year 2
In your second year you will develop a broad range of skills, studying topics including human life, biological and behavioural sciences, and the underlying science behind the musculoskeletal system.
Year 3
During your third year you will engage in a variety of modules, such as how to recognise and treat diseases, including cancer, infection, and common skin and haematological diseases. Your studies will also cover cardiology, vascular surgery and stroke medicine, alongside the nature, management, and psychosocial impact of lung disease.
Year 4
In your fourth year you will study hormone regulation, the kidneys, and the urological system's role in your body. The programme also focuses on 'The Senses' at this stage, as you explore neurology and ophthalmology, alongside ear, nose and throat. Your third key module covers both the medical and surgical disease of the gastrointestinal tract, which includes the opportunity to gain general surgical experience.
Year 5
During your fifth year you will study 'Reproduction', which covers obstetrics and gynaecology; helping you to understand childbirth. You will begin to develop a broad understanding of child health, including the wider issues related to children. A third module will include the study of mental health, including its impact on patients, their carers and their families. To integrate the knowledge from  earlier years of the programme, there are also short placements in Oncology, Palliative Care and Medicine for the Elderly
You will also have the opportunity to take part in a four-week placement as part of an elective module. You have the chance to plan your elective destination (which can be anywhere in the world), learning from and contributing to medical provision in a thoroughly immersed way.
Year 6
In your final year you will undertake a further three modules which will cover a variety of advanced topics. You will also study emergency care, which will immerse you in the management of the acutely sick patient, accident and emergency, and intensive care.
One of the highlights of your final year will be your 'student assistantship'; a nine-week placement split between a medical and surgical speciality. This will cover practical and logistical aspects of becoming a junior doctor, as you record your progress in a real-life medical environment.
During your final attachment, students select an area to pursue in depth from a range of opportunities.
Intercalation
Students have the opportunity to undertake an intercalated postgraduate (Masters level) degree course after completing year 4 or year 5 of our MBBSwith a foundation year degree.  Currently students can take a masters in clinical research (MRes), in clinical education (MClinEd) or in molecular medicine (MSc).
Academic Requirements
A Level BBB
International Baccalaureate 32 points
Scottish Advanced Highers BBB
BTEC DDM
This Widening Participation programme is only available to UK applicants who are currently studying A Levels in year 13 of their education or have left within the last three years prior to the start of the course and who also fulfil our Widening Access, Contextual and Social Criteria.
We do not accept applications from A level resit applicants, Graduates, Access to Higher Education Programmes, Pre Medical Programmes, Foundation Degrees, Foundation Years, Nursing Diplomas or those who have already commenced a degree. A levels must be taken over a consecutive two year period. International and EU applicants are not eligible for this course.
CONTACT US:
University of East Anglia
Norwich Research Park
Norwich
NR4 7TJ
UK
Telephone UEA Main Switchboard number: 01603 456161