University of Brighton Masters
University of Brighton Masters, Postgraduate study develops your skills, supports your career progression and allows for rich personal development – and it's more affordable than ever.
As of 2016, the government have introduced postgraduate loans of up to £10,000 for students in all subject areas, as long as you are under 60 and a UK or EU national living in England.
We have over 200 masters courses, many of which offer flexible study options and a strong graduate employment record. We also offer a variety of scholarships and bursaries for UK, EU and international students alike.
Still not convinced? Here are some more reasons why you should consider a postgraduate degree.
Find out how to apply for a postgraduate degree
Read about postgraduate fees and funding
Freedom to explore your interests
If there was a part of your undergraduate degree that really interested or inspired you, a masters is the perfect opportunity to explore it in greater detail. Typically, you will complete an extended research project or dissertation towards the end of your course, giving you a chance to contribute to the knowledge base of your chosen field.
If you are interested in pursuing an academic career, a masters degree provides the perfect stepping stone between bachelor's and PhD level. MRes programmes – as opposed to MA or MSc programmes – are specially designed to improve your research skills in view of doctoral study.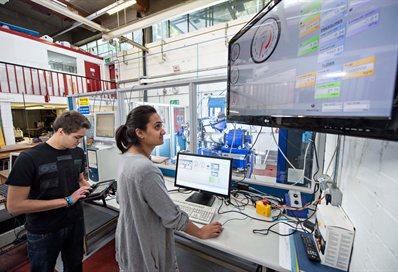 Career-changing possibilities
A masters is an opportunity to build on your undergraduate degree and become an expert in a particular discipline. Psychology could lead to community psychology, marketing to digital marketing, computing to user experience design, and so on. Progressing in this way allows you to develop a specialist skillset and fine-tune your career path.