University of Brighton Map
University of Brighton Map, The University of Brighton has five campuses: three in Brighton, one in Eastbourne and one in Hastings.
Situated in the county of East Sussex along the south-east of England, Brighton is 90 km from London, Eastbourne is 125 km from London, and Hastings is 100 km from London. Eastbourne is 40 km from Brighton, and Hastings is 20 km from Eastbourne.
Travel links are excellent. The M25/M23 motorway link provides easy road access to London and the rest of the country, while mainland Europe is a short journey by air, train or ship from various departure points.
Train journey times
Brighton to London Victoria: 55 minutes
Brighton to London Gatwick Airport: 30 minutes
Brighton to Eastbourne: 35 minutes
Brighton to Hastings: 1 hour
Eastbourne to London Victoria: 1 hour 30 minutes
Eastbourne to London Gatwick Airport: 55 minutes
Eastbourne to Hastings: 30 minutes
Hastings to London Victoria: 2 hours
Hastings to London Charing Cross: 1 hour 40 minutes
Brighton maps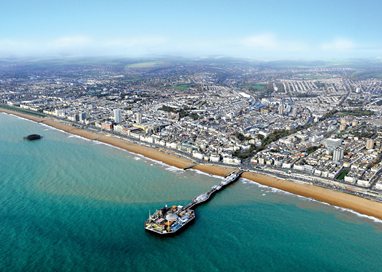 The Brighton campuses are located in the city centre at Grand Parade, and to the north of the city in Moulsecoomb and Falmer.
We also have a university-run halls of residence based at Varley Park, which is located between Moulsecoomb and Falmer. A number of internal professional services departments are located at Exion 27 in Hollingbury.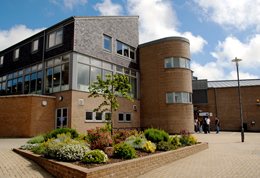 Falmer campus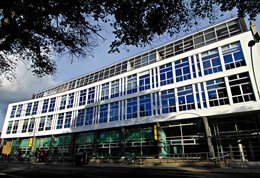 Grand Parade campus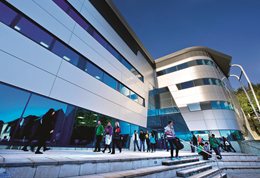 Moulsecoomb campus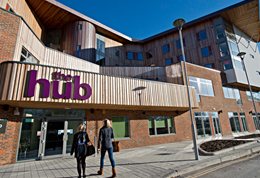 Varley Park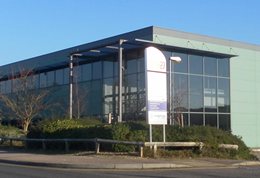 Exion 27
Brighton
Getting to Brighton
By road
By train
By plane
Postcodes
City Campus
Moulsecoomb Campus
Falmer Campus
Varley Park
Exion 27
Medical School
City Campus
Moulsecoomb Campus
Falmer Campus
Varley Park
Exion 27
Medical School

Reveal more detail

Accommodation

University building