Teesside University Gym
The Gym
Inspiring your health and fitness
Putting health and well-being at the heart of the Middlesbrough campus and University life, this attractive, high-quality facility provides state-of-the-art cardiovascular and resistance fitness and free weights areas, a sprint track, multi-purpose studios, a specialist treatment area for use by students and staff.
Opening times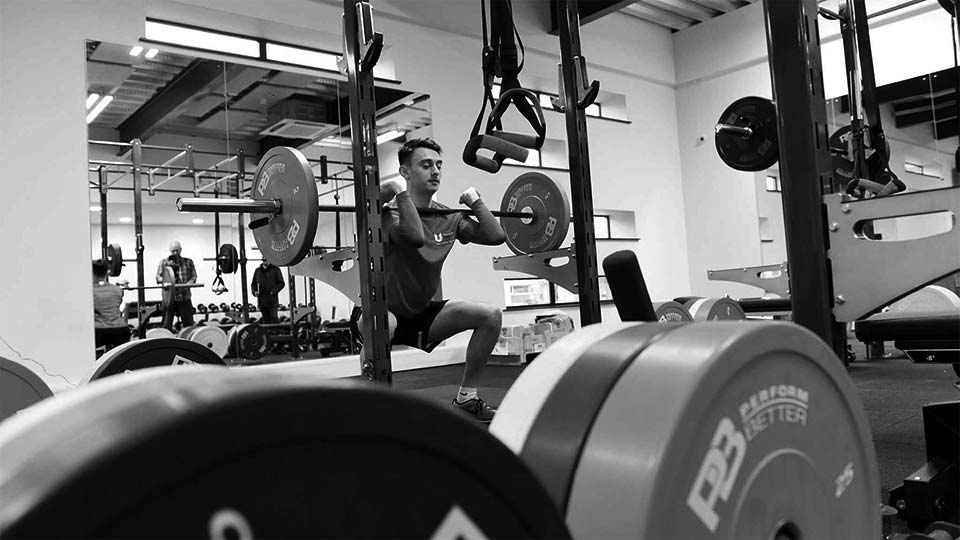 Monday-Friday: 7.15am-9.30pm
Saturday: 9.00am-5.00pm
Sunday: 12.00pm-8.00pm

  Fitness class timetable (word – 121kb)
Find out more
T: 01642 342267
E: sport@tees.ac.uk
30% bigger floor space with state-of-the-art equipment
Sprint track, free weights areas, cardio equipment and flexible studio spaces
Accessible 7 days a week
Membership from just £2.60 per week*
Membership includes unlimited access to The Gym and exercise classes (including Pilates, Yoga, Zumba and Metafit), climbing wall, squash and badminton courts, and a personalised exercise programme. You can also swim free at the Neptune Centre , just 2 miles away.
How to join
Students
Membership is currently £100 per year and goes down in price after each term (valid Monday 18 September 2017 – Sunday 16 September 2018). You can sign up online at the link below.
Sign up online
Staff
Staff membership is £120 per year. Please sign up at Olympia reception.
Casual use
Pay as you play for each activity as and when you want to take part. Cost per session is £3.50 for students and £4.50 for staff (card payment only at Olympia).
* Terms and conditions apply.