Sheffield Hallam University Wifi
Connecting to the SHU Wireless network
Students and staff
Students and staff using their own laptops or mobile devices should connect to SHU-USS. You can login using your usual network username and password, and so will be able to access your home space, but will not have access to SHU software. You will have access to the internet, but software available to you will be dictated by the installations on your device.
Please select one of the following options for details of how to connect:
| | | | |
| --- | --- | --- | --- |
| Android | Chromebook | iPhone / iPad / iPod | Mac |
| Windows 7 | Windows 8 | Windows 10 | |
Guests
Guests should connect using SHU-GUEST. Due to the wide range of mobile devices and operating systems in use it is not feasible for SHU to provide detailed instructions for all. This guide covers the broadest section of users.
Eduroam
The Eduroam wireless network at Sheffield Hallam University enables visiting staff and students from participating institutions to take advantage of wireless access on campus.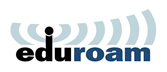 Visitors to SHU
Check the list of participating institutions to ensure your home institution is a member.
You will need to authenticate using username@(insert your institution here).ac.uk
How to connect to the eduroam wireless network using…
Visiting another institution?
If you are a member of staff or a student from SHU you should follow the instructions provided by the host institution for configuring your laptop/mobile device. You will need to authenticate using username@shu.ac.uk
Help
If you require further support/advice, please visit a Helpdesk or contact IT Help on 0114 225 3333 (option 2) or email: ithelp@shu.ac.uk