Northumbria University HK
There are currently around 90 students from Hong Kong enrolled on programmes as diverse as Accounting, Applied Sciences, Architecture, Building Surveying, Business with Human Resource Management, Cultural Management, Fashion, Fine Art, Graphic Design, Interior Design, Mass Communication, Psychology and many more.
Our students from Hong Kong are involved in a wide variety of clubs and societies at Northumbria University. Find out about the fantastic opportunities available to you at our A-Z of Societies.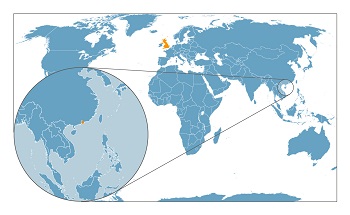 Northumbria University has strong links with Hong Kong, providing local students with the opportunity to study in the UK, Hong Kong or both. Around 25% of Northumbria students studying on collaborative or distance learning programmes are based in Hong Kong. Should you wish to study with Northumbria but remain in Hong Kong our collaborative programmes taught with local institutions cover a wide variety of subject areas including International Business Management, Food Science and Nutrition, Sport Management, and Travel and Tourism.
Entry Requirements and Scholarship Information
Hong Kong Country Representatives
Ask us a question
For further information please enquire online.
–
Northumbria University