Northumbria University Alumni
From your first day at Northumbria University you become a member of the alumni family and your links with us continue for the rest of your life.
Northumbria University Alumni Association is here to keep alumni in touch with news from the University and from other alumni. Membership currently stands at over 194,000 people in 167 countries worldwide. We look after all our former students regardless of whether you attended the University, Newcastle Polytechnic or our predecessor organisations. It doesn't matter where you are located or what you are doing, you are still part of our global alumni family and we would love to hear from you.
Graduates of Northumbria University and any of our constituent colleges can join the Northumbria University Alumni Association for free. The Association facilitates networking, social events and reunions, can help to trace friends and aims to include you in the day-to-day life of the University if you want to support future generations of students. We also provide a range of benefits for all our former students, including careers advice, mentoring and professional development and discounts for the library or sports facilities on campus.
Watch our film which celebrates all that our alumni do to give back to their university and highlights the benefits and services package available to all of our alumni members:
Northumbria University Alumni
The time and expertise of Northumbria University's alumni and friends is something which can be used to help influence and inspire the next generation of students and graduates.
Your commitment can range from the few minutes it takes to provide a career profile to an ongoing relationship of several hours as a mentor with volunteers, depending on the activity, being able to assist both remotely or in person.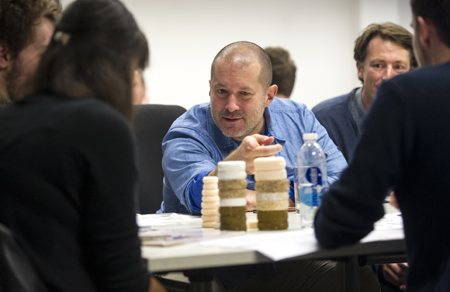 Our alumni can inspire prospective students by writing about the impact their degree has had on their career, or by attending a recruitment fair or open day. Both friends of the University and alumni can help current students by giving a guest lecture or talk based on their own professional experiences, provide feedback on a project or simply act as a point of contact for a student travelling overseas.
You can help our students and new graduates meet the challenges of an increasingly competitive global job market by providing careers advice, mentoring or an internship at your place of work.
There are a number of ways in which you can support; these are listed below. To register your interest in any of these volunteer activities please use our online registration form found in the links down the right-hand side or here:
Provide an alumni profile
Help us to inspire students by telling us about your University experience and career path since graduation. These profiles help communicate the achievements of Northumbria University alumni and motivate students to achieve their goals. They are published on department websites, in the University prospectus and in other recruitment literature.
Assist at a University event
Our alumni have a wealth of first-hand experience and advice to offer our current or prospective students. We encourage alumni to return to campus for visits and open days to talk to prospective students and parents about their own experiences as a student and as a graduate of Northumbria University. Alumni can get involved in a range of activity, including staffing a stand within the team, informal networking or more formal Q&A sessions or talks.
Lead an Alumni Network Group
Alumni Network groups are overseen by the Advancement Office but managed and led on the ground by alumni based in the region in which the group is situated. We are always looking for alumni volunteers to set up and run groups across a number of key regions; groups can be founded around shared interests in a specific subject or, more widely, as regional groups for the purposes of informally networking and socialising.