King's College London Wc2r 2ls
King's College London Wc2r 2ls
Strand Campus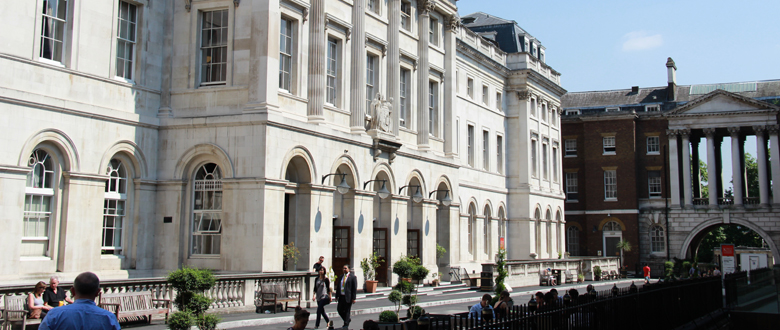 Addresses and telephone numbers
About the campus
The Strand Campus is home to:
The campus is close to:
the Houses of Parliament
St Paul's Cathedral
Somerset House and the Courtauld Institute of Art (next door)
Royal Courts of Justice
West End theatres, cinemas and shops
Covent Garden, where you will find markets, shops and theatres
Trafalgar Square, home to the National Gallery and the National Portrait Gallery.
Strand Campus
The Strand Quadrangle
The Strand Campus is the founding campus of King's and is located on the Strand in the City of Westminster, sharing its frontage along the River Thames. The Faculties of Arts & Humanities, Law, Social Science & Public Policy and Natural & Mathematical Sciences (formerly Physical Sciences & Engineering) and Business School are housed here. The original campus comprises the Grade I listed King's Building of 1831 designed by Sir Robert Smirke, and the Byzantine Gothic college chapel, redesigned in 1864 by Sir George Gilbert Scott with the subsequent purchase of much of adjacent Surrey Street (including the Norfolk and Chesham Buildings) since the Second World War and the 1972 Strand Building. The Macadam Building of 1975 houses the Strand Campus Students' Union and is named after King's alumnus Sir Ivison Macadam, first President of the National Union of Students.
Since 2010, the campus has expanded rapidly to incorporate the East Wing of Somerset House and the Virginia Woolf Building next to LSE on Kingsway. On 10 March 2015, King's acquired a 50-year lease for the Aldwych Quarter site incorporating the historic grand Bush House building. It began occupation of the Bush House Building in September 2016 and will occupy the adjacent King House and Strand House from 2017 and Melbourne House from 2025. In October 2016, King's announced it had also taken a separate 50-year lease on the North-West Block which it will incorporate from 2018. Once King's takes full occupation of the five main buildings, the Aldwych Quarter will provide approximately 350,000 square feet of additional space for student study and social space, new teaching facilities and academic