King's College London Residence Halls
King's College London Residence Halls
Student residences
Halls of residence
The Great Dover Street halls of residence
King's has a total of nine halls of residence located throughout London. Accommodation is guaranteed for first year undergraduates and international postgraduates. Great Dover Street Apartments, Wolfson House and Iris Brook and Orchard Lisle are located on Guy's Campus in London Bridge. Brian Creamer House, which was named after Dean of St Thomas's Hospital Medical School Brian Creamer,and the Rectory are situated in the grounds of Lambeth Palace near St Thomas' Campus. Stamford Street Apartments is located opposite Waterloo Campus and within walking distance of Strand Campus, and Champion Hill Residence is close to Denmark Hill Campus in south London. Urbanest Tower Bridge is located within a walking distance from the Tower of London and Tower Bridge. Angel Lane in Stratford, Ewen Henderson Court, Julian Markham House in Elephant and Castle, Moonraker Point in Southwark and Stratford One are nominated residences run by the Unite Group. Hampstead Residence was a residence near the former King's Hampstead Campus, but was sold by King's College London and is no longer a King's venue.
Intercollegiate halls of residence
In addition to halls of residence run by King's, full-time students are eligible to stay at one of the Intercollegiate Halls of Residence offered by the University of London. King's has the largest number of bedspaces in the University of London Intercollegiate Halls. There are a total of eight intercollegiate halls of the University of London. Canterbury Hall, College Hall, Commonwealth Hall, Connaught Hall, Hughes Parry Hall and International Hall are located near Russell Square in Bloomsbury. Lillian Penson Hall is situated in Paddington, and Nutford House is situated in Marble Arch. Additionally, students can apply to live in International Students House.
Welcome
Every year King's Residences provide accommodation to over 5,000 residents across a number of locations across London. Working with a number of services across the university, we endeavour to provide all residents with quality accommodation to suit all lifestyles and budgets.
All of our residences are inclusive of bills (including heating, electricity and water) and are self-catered. Students have access to a number of features and services within our residences including 24/7 cover, bike storage, laundry facilitites, free WIFI, access to King's Sport BeActive Halls and our Residence Life programme. We also have live-in Wardens and Residence Associates at all residences to ensure you are able to make the most of your time in King's Residences.
Please note that there are no parking facilities available at our residences. Champion Hill has limited Disabled Parking spots available and these are only for temporary use. For more information on parking facilities near our residences please visit National Car Parks.
Applications are now open. Click here to apply!
For more information about our weekly accommodation fees click here.
To learn more about our residences and facilities click here.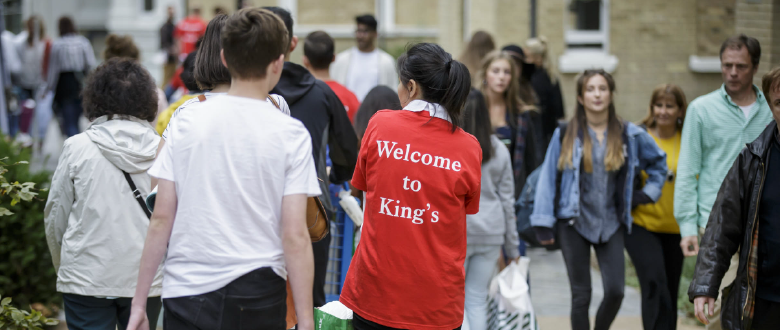 King's Residences are managed in accordance with the UUK Code of Practice for the Management of Student Housing. Further details relating to the code can be found at www.uukcode.info.