King's College London Mathematics School
King's College London Mathematics School
Our School
King's College London Mathematics School is for students who have a fascination for mathematics.
King's College London Mathematics School is run in partnership with King's College London University, to provide high quality mathematics education in the heart of London.
The school was inspired by the Kolmogorov Physics and Mathematics School in Moscow, established in 1965 by Andrey Kolmogorov, one of the leading Mathematicians of the 20th Century.
Our curriculum combines mathematics with physics and computing to give students the key understanding and skills they will need to go on to study mathematical courses at universities. Our extended curriculum, which culminates in an extended individual research project, provides students with a broad understanding of the world around them as well as research, writing and presentation skills.
Our lessons take students beyond the content required for examinations, and in doing so we are able to not only achieve excellence in public examinations, but also to inspire students and prepare them effectively for university study and successful careers.
Students take A levels in Mathematics, Further Mathematics and Physics at the end of their second year, and an AS Level in either Computer Science or Economics at the end of the first year. In addition, they have the option to completed an EPQ (Extended Project Qualification), equivalent to an AS in scope. The curriculum is broad and well balanced, and includes personal development, weekly problem solving sessions with PhD students, an afternoon of extension and challenge each week, the option to attend a diverse range of clubs and societies, and a weekly opportunity for sport and exercise.
Click here to read about our curriculum in more detail.
How to Apply
Our aim is for King's College London Mathematics School to provide an opportunity for the brightest and best young mathematicians to stretch themselves and prepare to study mathematics or mathematics-related subjects at university. In doing so we are keen to provide this opportunity for students who may otherwise not have access to the opportunities for an outstanding mathematical education which the school will offer. The application process reflects this aim.
Admissions for September 2017 are now closed. 
Steps in the application process:
Complete an online form. This will be available on the website from 5 September 2016 and should be completed by the 5 December 2016. The application form will require details of a teacher of the applicant at their current school (usually the Head of Mathematics or the Head of Year) who will be asked to provide a reference prior to interview. Applicants who are unable to provide such a referee should contact the school.
All applicants will be invited to take part in a written mathematics aptitude test, taking place on the 10 December 2016.
Those with a high score in the test will be invited to an interview on either Thursday 12 January or the Saturday 14 January 2017. The interview is to assess further the candidate's ability to benefit from the experience of attending a specialist mathematics school. Those invited to interview will be asked to provide, where applicable, their most recent school report.
Conditional offers will then be made at the beginning of February 2017. Applicants will be asked to accept or decline their conditional offer within a fortnight of receiving their offer from the school.
The King's College London Mathematics School's admission policy aims to be clear, fair and transparent.
If you have any queries concerning admissions, please email mathsschool@kcl.ac.uk.
Contact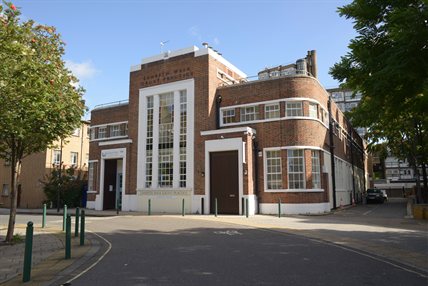 There are many ways to contact us here at the King's Maths School.
Our primary email address is: mathsschool@kcl.ac.uk
Our first point of contact is: Mrs Satinder Bhamra, School Administrator
Our telephone number is: 020 7848 7346.
Our postal address is:
King's College London Mathematics School
80 Kennington Road
London
SE11 6NJ