King's College London HR
King's College London HR
About us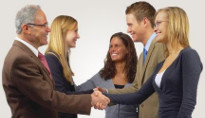 The Human Resources directorate has both corporate and operational functions, responsible for the development and maintenance of a framework of policies and procedures, ensuring the university complies with the law and other regulations governing its operation.
The directorate also provides services to managers and individual members of staff in relation to all aspects of employment with the university. Within the directorate, the Organisation Development team offers a wide range of courses and development activities.
Further information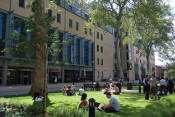 Over thirty administrative departments support the work of the faculties and academic departments. Information about these departments is available in the organisational structure.
HR A-Z  COURSES.
A
B
C
D
E
F
G
H
I
J
K
L
M
N
O
P
Q
R
S
T
U
V
W
X
Y
Z
Contact us
What is the nature of your enquiry?
General
Recruitment
Employment administration
Payroll and pension
Organisation development
Diversity and inclusion

Download Electronic
Business Card
General enquiries
Human Resources
King's College London
Room 6.13
James Clerk Maxwell Building
57 Waterloo Road
London SE1 8WA
Tel +44 (0)20 7848 4756
Fax +44 (0)20 7848 3481
Human Resources
King's College London
Institute of Psychiatry, Psychology
& Neuroscience
Box No. 007
De Crispigny Park Road
London SE5 8AF
Tel +44 (0)20 7848 0814
Fax +44 (0)20 7848 0485