Falmouth University Boat Building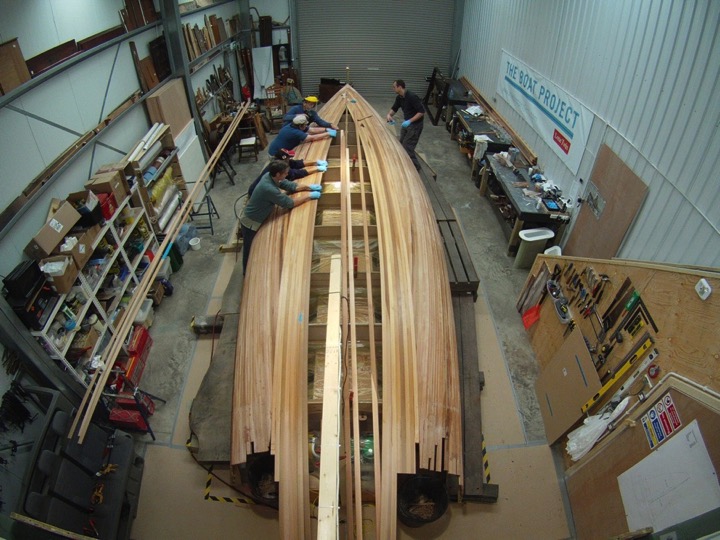 Boat and ship builders and repairers construct, install and repair wooden structures and fittings, and shape, position, rivet and seal metal plates and girders to form the metal structures and frameworks for marine craft.
The course is designed to enable you to attain the skills needed, to find jobs in the marine industry. Alternatively you may wish to establish yourself as bespoke boat builder and set up your own business or you may wish to use the transferable skills learned, to pursue a career complementary to boatbuilding, such as furniture making or joinery, or find employment in the burgeoning array of composite technology industries.

Some may simply enjoy the experience, as a well-deserved sabbatical, creating and repairing boats, learning new skills, in a friendly atmosphere, with likeminded people.

The 36 week Boat Building and Restoration Diploma, will incorporate the internationally recognised City & Guilds 2463 Level 3 Diploma in Boatbuilding and will be covered in the first 13 weeks of the course. These sessions are intensive and focused, and are structured around you developing your skills and techniques, using primarily, hand tools. You'll make your own tool box, and some useful boat builder's tools; a spar gauge, a brass bevel gauge, a boat knife and leather sheath, a mallet and a bollow plane. During this period you will also learn the basics of Fiber Reinforced Plastics (FRP), construction techniques, and you will produce a fibreglass model of a Falmouth Working boat.

The accompanying theory sessions will cover everything from health and safety in the boatyard, to lofting, construction methods and final finishing, and are outlined in the accompanying City & Guilds Boatbuilding Handbook.

You will be taught by (and work alongside), skilled, time-served experienced boat builders who will encourage and challenge you to develop your skills. After the initial first 12 weeks at the bench, you will begin testing your newfound hand skills working on live boat projects with a variety of different construction methods, both traditional, and contemporary. This phase of the course is focused, directed and intense. 80% of your time will be spent in the workshops learning different construction and repair methods and techniques, problem-solving skills, surface finishing, and fitting out.