Coventry University Registry
Coventry University Registry
Registry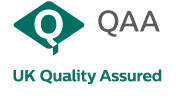 The
Registry
is the administrative hub of the University. It is responsible for a wide range of functions, from governance through to student administration. The Registry consists of Academic Registry, Tier 4 Compliance, Group Quality Unit and the Group Resolution Unit.
The Academic Registry is responsible for all matters relating to student administration, from enrolment through to graduation, including the maintenance of student records, and the organisation of central examinations. In addition, the team is responsible for the management of all issues relating to research student and supervisors support. The Academic Registry reception is situated on the ground floor of the Student Centre building in Gulson Road, adjacent to the University Library.
Academic Registry's opening hours are:
Monday, Tuesday and Thursday: 9am – 5pm
Wednesday: 11am – 5pm and Friday 9am – 4pm
Contact details are email: info.reg@coventry.ac.uk or, for research queries, email: rru.reg@coventry.ac.uk, or telephone +44 (0) 24 7765 2200.
The Assistant Registrar is Matthew Hodgkin: Matthew.Hodgkin@coventry.ac.uk.
The Tier 4 Compliance Team provides support to all our students who are studying at Coventry University on a Tier 4 visa. The team is responsible for ensuring that the University complies with the Home Office's rules and regulations and for co-ordinating and managing attendance monitoring. The Tier 4 Compliance team is located on the ground floor of the Student Centre.
The Assistant Registrar is Mubbashar Ali: Mubbashar.Ali@coventry.ac.uk 
The Group Quality Unit is responsible for co-ordinating the internal arrangements for academic quality assurance; liaison with external educational bodies on franchised and validated programmes; co-ordination of the preparation of documents for external bodies visiting the University for Institutional Reviews; support for the operation of the University's academic framework; provision of advice and information to staff and students on the framework and constituent courses; and quality control and assurance of course structures. GQU is located in the basement of the Alan Berry Building.