Coventry University Physiotherapy
Coventry University Physiotherapy
OVERVIEW
This course runs in 2017/18.
Physiotherapists make a real difference to quality of life, developing and restoring functional movement and enhancing health. This course gives you the opportunity to develop a range of practical and academic skills to allow you to enter the profession successfully.
WHY CHOOSE THIS COURSE?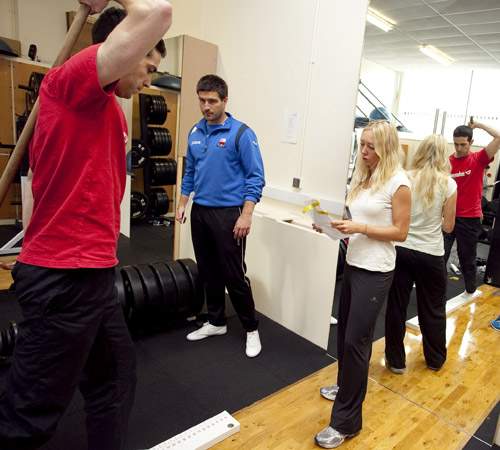 This course seeks to develop both academic and professional abilities, with an emphasis on the individual development of theoretical, practical, analytical, interpersonal and research skills.
If you choose this course you may benefit from:
a course that is accredited by the Chartered Society of Physiotherapy (CSP) and eligibility to apply to join the CSP;
eligibility to apply for registration with the Health & Care Professions Council (HCPC), which conveys a licence that allows you to use the title of physiotherapist and to practise physiotherapy;
clinical placements available with the National Health Service (NHS) and non-NHS employers across the West Midlands, South Central and East Midlands regions;
guest lectures by experts in their fields and employersin large NHS trusts, private practice, industry and sport;
enthusiastic teaching, progressive research and interactive web resources to support your learning; research-active teaching staff who are rated in the National Student Survey (NSS) 2014 as Excellent and Enthusiastic and who bring their research into their teaching.
Approved

Accreditation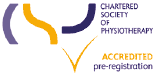 Accreditations shall be renewed in accordance with the accreditors' standard review process and subject to the University maintaining the same high standards of course delivery.
WHAT WILL I LEARN?
This course gives you a comprehensive foundation for physiotherapy in the first year, covering subjects such as: anatomy, physiology, pathology, physiotherapy assessment and rehabilitation. Interdisciplinary modules cover foundations in communication and professionalism, and the social determinants of health.