Coventry University Midwifery
Coventry University Midwifery
OVERVIEW
This course runs in 2017/18.
Midwifery is integral to the health and wellbeing of women and their families during pregnancy and childbirth. This course can offer entry into a rewarding and professional career.
WHY CHOOSE THIS COURSE?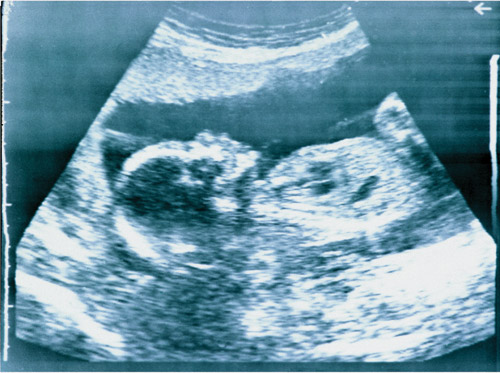 This is an exciting and innovative course, which comprises theoretical and clinical components and ensures that you are fit to practise anywhere e in the world. An experienced midwife will support you and during the course, under supervision, you will manage a small caseload.
If you choose this course you may benefit from:
Studying on a course which, on successful completion, will make you eligible to apply for registration with the Nursing and Midwifery Council (NMC);
Midwifery students are currently exempt from tuition fees and may be eligible for an NHS Bursary;
a course that includes an integrated approach to knowledge and clinical skills development through periods in the University and in clinical placements;
the West Midlands client group is multicultural which offers a diverse experience;
a course that incorporates the theory component of Newborn Infant Physical Examination (NIPE) which can increase  your employability with the skills achieved on this course;
In the last NMC annual monitoring event this course met all NMC risk based requirements. This reflected the high quality of the course.
Accreditation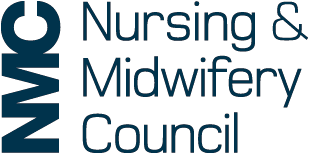 Accreditations shall be renewed in accordance with the accreditor's standard review process and subject to the University maintaining the same high standards of course delivery.
WHAT WILL I LEARN?
As a midwife you will care for childbearing women and families in a changing society, and as such the course addresses knowledge and skills relating to contemporary midwifery practice. The theme for year one is normal childbearing and the focus is on the acquisition of knowledge and skills for normal midwifery and the development of study skills.
In year two, the theme is diversity in maternal and neonatal health. The focus is on further development of knowledge and skills in normal midwifery and the acquisition of knowledge and competence to participate in the care of women and babies who have complex needs.
During the final year of the course, you will continue to develop midwifery skills and knowledge to ensure readiness to assume the full role and responsibilities of a midwife.
HOW WILL THIS COURSE BE TAUGHT?
Teaching methods will include sessions in the classroom and skills laboratory. You will have the opportunity during dedicated simulation weeks, to engage in face-to-face sessions and activities in a virtual learning environment. During clinical practice, each student has a midwifery mentor whose role is to support you in developing your midwifery skills. 'Reflection' upon both theory and practice as a learning method is encouraged.
2nd
Students rated our nursing placements 2nd best in the UK for student satisfaction (Nursing Times)
11th
Our Nursing and Midwifery courses are ranked 11th by Guardian University Guide 2018
HOW WILL I BE ASSESSED?
An estimated percentage breakdown of how your final grade is assessed is as follows:
Other e.g. placements 50%;
coursework, tests, essays 40%;
presentations, posters 10%.
The Add+vantage Programme is not applicable to this course.
TEACHING CONTACT HOURS
As this is a full-time modular course, you are expected to allocate 37.5 hours per week to your learning, including up to 14 hours of teaching contact and 14 hours clinical. On an average week, this will break down as follows:
Personal tutorial/small group teaching: 1 hour of tutorial with your personal tutor or Supervisor of Midwives each week.
Medium-group teaching: 7 hours of skills laboratories each week.
Large-group teaching: 6 hours of large lecture sessions with students on other related courses each week.
Personal-study: 7.5 hours each week studying and revising in your own time.
Entry Requirements
Essential Entry Requirements
 5 GCSEs at grade A*-C including English and Mathematics. These results can be pending.
Typical Offers
A-Levels: BBB to include Science or Social Science. Excludes General Studies, Applied Science or Health and Social Care as a Science subject.
BTEC Level 3 Extended Diploma: DDM in Health and Social Care.
Access: An overall pass in the Access to Higher Education Diploma (60 credits) with 45 Level 3 credits, 30 at Distinction (majority in biological subjects) & 15 at Merit.
International Baccalaureate Diploma: 30 points to include 15 at Higher Level.
Find out more about acceptable equivalent qualifications here. 
English as a Foreign Language: this course requires IELTS 7.0. If you don't have the required level of English then view our range of Pre-Sessional English courses.
Additional Information: Applicants may be required to attend for interview. Admission on the course is subject to a satisfactory health clearance and Disclosure and Barring Service certificate. Try our sample maths test here
The fee for this course is currently funded by the Department of Health. This may change in the future as part of the Government's reforms of the Health Service. Applicants should check the Department of Health website for up to date information and the terms and conditions regarding eligibility at: www.nhsbsa.nhs.uk/Students.aspx
FEES AND FUNDING
Funding for health professional courses is changing – to keep up to date with developments please visit the Funding Clinic website.
How will this course enhance my career prospects?
After you successfully finish the course you will be an autonomous practitioner equipped to work in either the NHS or independent practice. There will be considerable opportunities for educational and professional development. Learning Beyond Registration (LBR) has always been as essential element within the role of the midwife. A range of continuing professional development modules and courses are available at Coventry University.
Coventry University is committed to preparing you for your future career and giving you a competitive edge in the graduate job market. The University's Careers and Employability team provide a wide range of support services to help you plan and prepare for your career.
The Faculty of Health and Life Sciences' own Employability and Placements Unit can help you to find suitable work placements and give you advice on how to get the most out of them.
ADD+VANTAGE
The Add+vantage Programme is not applicable to this course.
OPPORTUNITIES FOR AN INTERNATIONAL EXPERIENCE
Global midwifery practice will be discussed in a module on international midwifery perspectives as well as safe motherhood and the targets identified by the world Health Organisation for 2015.
In addition, a short elective placement may be arranged (at the student's own expense) to observe midwifery and/or childbirth abroad.
GLOBAL LEADERS PROGRAMME
The Global Leaders Programme is not applicable to this course.