Coventry University Interior Design
Coventry University Interior Design
Interior Architecture and Design MDes/BA (Hons)
OVERVIEW
This course runs in 2017/18
Interior Design MDes/BA (Hons) is carefully positioned to provide a preparation for careers in design for retail, domestic, commercial exhibition and entertainment environments, as well as for transport and automotive interiors.
WHY CHOOSE THIS COURSE?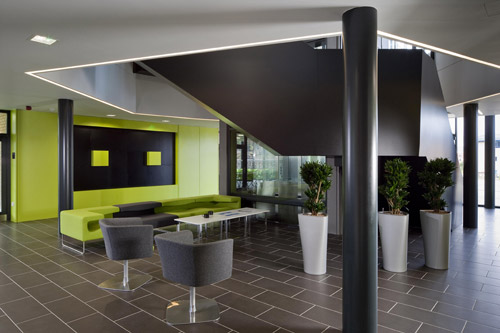 Interior Design is a spatial activity that links architecture and design, with an emphasis on the quality of materials. Interior designers are in demand in a variety of employment sectors including retail, domestic, commercial and entertainment as well as events and exhibitions.
If you choose this course you can benefit from:
a team of highly experienced academic staff, active in research and with a wealth of industry knowledge and networks;
site visits to see the latest interior design and classic décor. Students will also visit the leading exhibitions and events throughout the UK;
links to fashion, architecture and transport design courses, with an option to specialise;
the skills and understanding to work as a designer in industry where there is a new focus on understanding how technology will lead to more sustainable solutions in the future.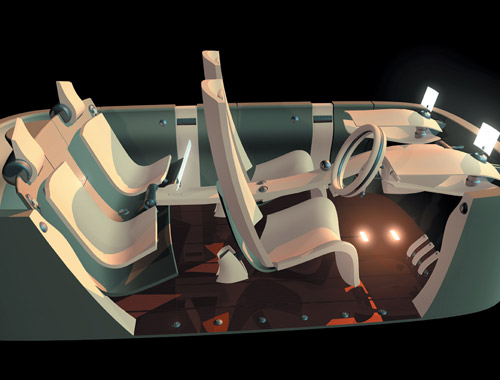 WHAT WILL I LEARN?
Our Interior Design course will give you the chance to specialise in Interior Design in different sizes from small to extra large (SMLXL). The Interior Design MDes/BA course has specialisms in interior design products, architecture and transport. The Interior design products specialism (S) looks at interior product such as furniture, lighting, wallpaper, carpets and colour schemes. The architecture specialism (M, L, XL) looks at spatial interior design such as retail, commercial and domestic settings.
This course offers the options of a three-year BA (Hons) degree or four year MDes or BA (Hons) degree that include the third year 'Professional Enhancement'.
In the first year you will lean both 2D and 3D design skills including drawing for design. You will also learn theory, analysis, design thinking and creative skills plus an understanding of architecture, spatial design, materials and colour.
During the second year you will focus on your own particular strengths and interests. Learning will involve branding and design for different market places, and you will learn how to evaluate your work in relation to identified objectives.
The Professional Enhancement Year; the third year of the four-year degree, involves entry to a national or international competition and involvement in collaborative projects with industry. There are opportunities to apply for placements in industry, or to study abroad in an international exchange placement programme.
The final year of your three or four year BA (Hons) may include entry to a national design competition, while the final year for the MDes qualification (4th year) includes research and design management modules. Both BA (Hons) and MDes qualifications conclude with a major design project.
At the end of their degree students are expected to exhibit in our Degree Show.
HOW WILL THIS COURSE BE TAUGHT?
You will have a base studio with your year group colleagues, which is where you will learn through design exploration, discussion, sketching and making. There will also be a series of lectures with associated seminars and workshop practical classes. In addition, your personal tutor will review and discuss your progress with you and will be available for advice.
12th
Our Design and Crafts courses are ranked 12th by Guardian University Guide 2018
Fees and Funding
Please note that tuition fees will be payable in each of the four years of the 4 year MDes or 4 year BA (Hons) with industry enhancement year. You can take an optional placement year during the MDes course (making the course length 5 years in total) without a requirement to pay tuition fees for the optional placement year.
HOW WILL I BE ASSESSED?
An estimated percentage breakdown of how your final grade is assessed is as follows: coursework, tests, essays 20%; practical or project work 60%; group work 10%; presentations, posters 10%.
A compulsory Add+vantage module must also be completed.
TEACHING CONTACT HOURS
In a typical week you will have up to 18 contact hours of teaching and this will break down as:
Personal tutorial/small group teaching: 4 hours of tutorials each week.
Medium group teaching: 4 hours of medium group lectures and seminars each week.
Large group teaching: 10 hours of lectures each week.
Personal study: 20 hours of studying and practical work in your own time each week.
Entry Requirements
Essential Entry Requirements:
5 GCSEs at grade A*-C including English and Mathematics, or specified equivalents.
Typical Offers
A-Levels: BBB to include at least one Art or Design subject.
BTEC Level 3 Extended Diploma: DDM in an Art or Design subject.
Access: A pass in the Access Diploma, plus GCSE English Language and Mathematics at grade A*-C, or specified equivalents.
International Baccalaureate Diploma: 31 points to include visual arts or design technology at higher level.
Find out more about acceptable equivalent qualifications here.
English as a Foreign Language: This course requires IELTS 6.0. If you don't have the required level of English then view our range of Pre-Sessional English courses.
Additional Information: You will be required to submit a portfolio/show reel/written work (as appropriate for the particular course) and you may be asked to attend an interview if it is practical to arrange.
How will this course enhance my career prospects?
Interior design is a major area of employment within the UK's creative industries sector.
The course offers geographically broad employment possibilities, particularly in the retail, domestic, commercial and entertainment sectors. Design for events and exhibitions are a particularly active sector where interior designers can use their specific skill set.
Interior design can also be linked to product and industrial design with fashion, architecture, furniture and lighting design.
Coventry University is committed to preparing you for your future career and giving you a competitive edge in the graduate job market. The University's Careers and Employability team provide a wide range of support services to help you plan and prepare for your career.
The Faculty of Arts and Humanities have their own Creative Futures unit provides a programme of workshops, embedded learning, lectures, professional experience and one-to-one guidance to help you develop the transferable skills and enterprising habits required for a successful career.
NO HIDDEN EXTRAS
Included in the fees:
Voucher for the CSAD Art Shop;
Core workshop materials;
Specified core reading material;
Any mandatory UK residential field trips;
Any mandatory UK site visits and trips;
1,000 sides of black and white laser prints;
Tuition fee waiver for placement and study abroad
Additional costs not included in the fees:
Any optional overseas field trips or visits: £400+ per trip;
Any additional design materials: £50+ per year
For more details about the No Hidden Extras programme, click here for further details.
No Hidden Extras is part of our student promise, and by accepting your offer of a place with us, a Student Contract will be formed between you and the University.
ADD+VANTAGE
The focus on preparing students for successful futures sets Coventry apart as a university. The key: developing and enhancing students' employability, and delivering a serious competitive advantage in the jobs market. At Coventry, that starts right from the beginning.
The Add+vantage modules teach a range of work experience and extra-curricular activities that are taken each year, and which broaden students knowledge and skills within a work focused environment. There is a very broad range of Add+vantage free-choice subject areas, and they are arranged in themes.
OPPORTUNITIES FOR AN INTERNATIONAL EXPERIENCE
Students have the opportunity to apply for an overseas trip to see interior design in another place in the world. Coventry School of Art and Design has a multinational population and you will be working alongside students all over the globe.
The course has direct links with countries beyond Europe including universities in China and Colombia. Opportunities occur for students to participate in international trips and exchanges.
Interior Design students are given opportunities to enter national and international competitions – giving students an insight into the industry.
GLOBAL LEADERS PROGRAMME
Did you know we help more students travel internationally than any other UK university according to data from the experts in higher education data and analysis, HESA?
In 2014/15, we were able to provide a total of 2,264 student experiences abroad that lasted at least five days, 73% of which were our own organised trips for undergraduates and 27% from postgraduate travel. Plus, we've been able to help more than 5,000 students spend time in other countries, from America to China, India and beyond.
Much of this travel is made possible through our Global Leaders Programme, which enables students to prepare for the challenges of the global employment market, as well as strengthening and developing their broader personal and professional skills.
The objectives of the programme, in which eligible undergraduate and postgraduate students can participate, is to provide practical career workshops and enable participants to experience different business cultures.