Coventry University Hub
Coventry University Hub
TheHub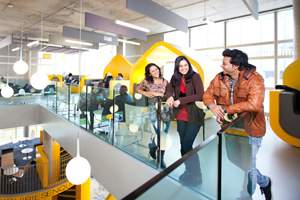 TheHub really is the centre of student campus life––the place to gather, meet friends, have a coffee at Costa Coffee, or a meal in the fantastic food court where you can get world cuisine, pizza and pasta, deli, and food-to-go.
The Costcutter convenience store is good for essential shopping, and the Students' Union and Square One provides excellent entertainment from quiz nights to live music. It is all in one place––TheHub.
TheHub is also home to: 
The Health and Wellbeing Centre
This is where the Medical Centre is located if you need to see a doctor or if you have any health issues. You will also find welfare, disabilities, counselling and mental health services here too.
The Spirituality and Faith Centre
A quiet oasis amidst the hectic pace of student life. Here there are quiet spaces for reflection and meditation; a non-denominational chapel, Muslim prayer rooms with ablutions, and a spiritually focused social space for students and groups to meet. You can also arrange to talk to any of the University's multi-faith chaplains at the Spirituality and Faith Centre.
The Tank Studio
Capable of live broadcasting, the Studio is equipped with the latest equipment for multimedia production including studio cameras, mixing facilities, a green screen and professional soundproofing.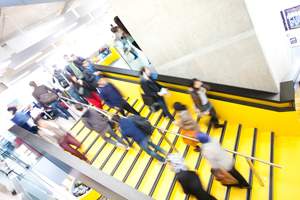 The Careers and Add+vantage office 
This is where you can discuss your future career path and talk about the broad range of Add+vantage modules to help you achieve your dreams. It is a facility dedicated to helping you develop a career plan––and enhance your career prospects.
The Enterprise Hub
This is the place to discuss new business ideas. The Enterprise Hub provides mentoring and support for potential student entrepreneurs.
Students' Union Advice Centre

The first point of contact for advocacy support and advice on a range of issues. The Students' Union is here to help and support students, and you can talk to them about almost any student issues.
Contact Us
Coventry University
Priory Street
Coventry, United Kingdom
CV1 5FB
Telephone: +44 (0) 24 7765 7688