Coventry University Fashion
Coventry University Fashion
OVERVIEW
This course runs in 2017/18.
Would you like to join one of the most dynamic and challenging industries around? Are you the future Iris Van Herpen, JW Anderson, Stella McCartney, Mary Katranzou, Holly Fulton, Sophia Webster, Katie Hillier or Christopher Kane?
WHY CHOOSE THIS COURSE?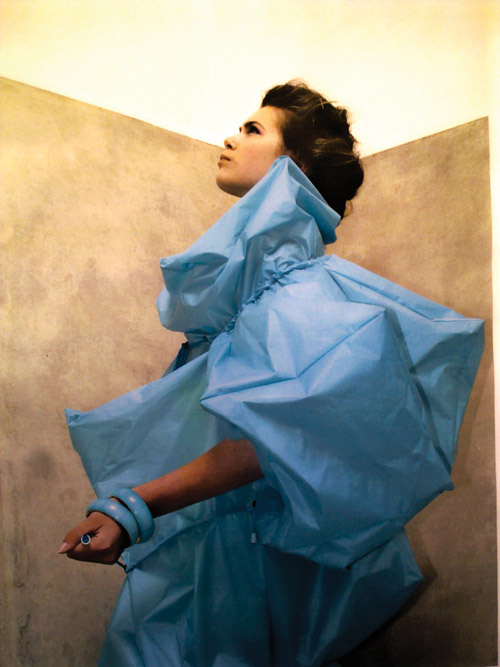 This course is primarily a designing and making course. It is unique in that it offers students an opportunity to design and make menswear, womens-wear, childrens-wear and accessories such as shoes, bags, hats, jewellery and scarves. You will also cover a full range of marketing and professional related activities, to help you prepare for employment in the fashion industry in its broadest sense.
If you choose this course you may benefit from:
Opportunities to work on live industry-led projects with companies that in the past have included Claire's, Sainsbury's TU, Tatty Devine, Sales Gossip, George and Reebok;
Guest lectures from industry experts. In the past this has included: Martin Raymond, co-founder of the Future Laboratory, Sally Denton managing director of the Trend Boutique;
opportunities to exhibit your work at key events such as Clothes Show Live and internationally in China and Europe*;
opportunities for overseas travel and visiting key international trade events such as Premiere Vision, Paris and Berlin Fashion Week;
opportunities to apply for work placements with companies and designers such as; Iris Van Herpen, Richard Nicoll, Preen Studio, Lulu Liu,Trendstop, Vogue Australia, Oxfam, Tatty Devine, Seraphine, Comptoir Des Cottonnieres, Mary Katranzou, Sainsbury's TU, The Future Laboratory, Calvin Klein, Natori New York, POP magazine, Arena Homme+ Magazine, WGSN, New Look, Topshop, Burberry, Boden, George, Peter Jensen, Injury Hong Kong, The Fashion and Textile Museum Bermondsey and J Model Management amongst others;
opportunities to study abroad at institutions in Milan, Barcelona, Bologna, Paris and Liege plus access to the industry version of WGSN & Stylesight the leading online trend analysis and research service providing creative and business intelligence for the apparel, accessories, style, design and retail industries;
IT workshops in Photoshop, Illustrator, In-Design, Dreamweaver and Rhino;
* All of the students have the opportunity to exhibit their work at all of the events that we do, however, work may be selected by ourselves and/or industry professionals, in order that we show work that is of an acceptable standard for exhibition.
WHAT WILL I LEARN?
You will be introduced to themes including: issues relating to sustainability; global markets; the relationship between new and existing technologies; and the relationship of fashion to youth culture and an ageing population.
In your first year you will be introduced to the subject of fashion from forecasting through to design, manufacturing and marketing and you will attend a programme of lectures, study visits and conferences. You will work on a range of practical projects that will use both traditional and leading-edge technology to produce fashion products including garments, accessories and packaging.
During your second year you will develop your individual direction through live projects and competitions. You will be encouraged to think about ethical issues in terms of manufacturing, consumption and sustainability through practical project work. In your final year you will be asked to consider the market potential for your designs, whether you aim to go out and work for a brand or to set up your own business.
HOW WILL THIS COURSE BE TAUGHT?
Your course will be primarily based on the development of your studio practice but you will also have lectures, seminars and workshops.
HOW WILL I BE ASSESSED?
At the end of each module you will be asked to submit your coursework for assessment. This will typically take place in the fashion studios and will culminate in feedback and guidance.Throughout the course you will submit a combination of practical coursework, presentations and written assignments. You will receive guidance in order that you can prepare for submission. A key aspect of the studio/workshop culture in Fashion is the studio critique. This involves students and staff discussing ideas and work that is presented to the group.
An estimated percentage breakdown of how your final grade is assessed is as follows: project work 70%; essays/reports 10%; presentations 20%.
A compulsory Add+vantage module must also be completed: please see the page on the Add+vantage scheme for more details.
TEACHING CONTACT HOURS
In a typical week you will have up to 20 contact hours of teaching and this will break down as:
Personal tutorial/small group teaching: 1 hour of small group or individually guided work each week
Medium group teaching: 1 hour of seminars each week
Large group teaching: 2 hours of lectures and 16 hours of studio/workshop practice each week
Personal study: On days when you are not timetabled to have contact time with staff, you will be expected to make use of the dedicated facilities as part of the studio culture
Entry Requirements
Essential Entry Requirements:
5 GCSEs at grade A*-C including English
Typical Offers
A-Levels: BBC to include at least one Art or Design subject
BTEC Level 3 Extended Diploma: DMM in an Art or Design subject
Access: A pass in the Access Diploma, plus GCSE English Language at grade A*-C, or a specified equivalent.
International Baccalaureate Diploma: 29 points to include Visual Arts or Desjgn Technology at Higher Level
Find out more about acceptable equivalent qualifications here.
English as a Foreign Language: This course requires IELTS 6.0. If you don't have the required level of English then view our range of Pre-Sessional English courses.
Additional information: You may be required to submit a portfolio/show-reel/written work (as appropriate for the particular course) and you may be asked to attend an interview if it is practical to arrange.
How will this course enhance my career prospects?
This course covers all aspects of both design and marketing. This combination aims to prepare students for a wide range of careers in the fashion industry. Recent graduates from this course are employed in a range of professional environments and companies including: Kelly Hoppen, Belle International and Fresh Ego Kids, Sainsbury's Tu, George, Annie Greenabelle for Topshop, Beyond Creative, Claire's Accessories, ASOS, New Look, Primark and United Clothing. We also aim to prepare graduates, through their studies, to work as freelancers and have gone on to freelance photography, styling, make-up artistry and theatre wardrobe.
Coventry University is committed to preparing you for your future career and giving you a competitive edge in the graduate job market. The University's Careers and Employability team provide a wide range of support services to help you plan and prepare for your career.
The Faculty of Arts and Humanities have their own Creative Futures unit provides a programme of workshops, embedded learning, lectures, professional experience and one-to-one guidance to help you develop the transferable skills and enterprising habits required for a successful career.
NO HIDDEN EXTRAS
Included in the fees:
A range of specialist materials which will be made available in workshops;
1,000 sides of black and white laser prints;
Tuition fee waiver for placement and study abroad year;
Additional costs not included in the fees:
Any optional overseas field trips or visits: £400+ per trip;
Any additional fashion materials: £300+ per year;
Any UK site visits and trips: £250;
Third year Final Major Project materials: £2,000+
For more details about the No Hidden Extras programme, click here for further details.
No Hidden Extras is part of our student promise, and by accepting your offer of a place with us, a Student Contract will be formed between you and the University.
ADD+VANTAGE
The focus on preparing students for successful futures sets Coventry apart as a university. The key: developing and enhancing students' employability, and delivering a serious competitive advantage in the jobs market. At Coventry, that starts right from the beginning.
The Add+vantage modules teach a range of work experience and extra-curricular activities that are taken each year, and which broaden students knowledge and skills within a work focused environment. There is a very broad range of Add+vantage free-choice subject areas, and they are arranged in themes.
OPPORTUNITIES FOR AN INTERNATIONAL EXPERIENCE
We organise overseas study visits to a number of cities where it is felt that Fashion students will benefit from exposure to the professional fashion world. The
Fashion course has links with a number of international institutions where students can study on the Erasmus programme as part of an international experience year. We currently have opportunities in: Belgium, Barcelona, Spain, Milan, Bologna, Italy, and Paris. We encourage students to study a language for their Add+vantage module to support their international experience.
GLOBAL LEADERS PROGRAMME
Did you know we help more students travel internationally than any other UK university according to data from the experts in higher education data and analysis, HESA?
In 2014/15, we were able to provide a total of 2,264 student experiences abroad that lasted at least five days, 73% of which were our own organised trips for undergraduates and 27% from postgraduate travel. Plus, we've been able to help more than 5,000 students spend time in other countries, from America to China, India and beyond.
Much of this travel is made possible through our Global Leaders Programme, which enables students to prepare for the challenges of the global employment market, as well as strengthening and developing their broader personal and professional skills.
The objectives of the programme, in which eligible undergraduate and postgraduate students can participate, is to provide practical career workshops and enable participants to experience different business cultures.