Coventry University Economics
Coventry University Economics
This course runs in 2017/18.
This course can provide you with the ability to apply economic principles and models to a wide range of issues, while also understanding the larger driving forces shaping economic and public policy.
WHY CHOOSE THIS COURSE?
This course will help you to develop problem-solving skills, and encourage you to become adept in numeracy, IT and the use of statistical methods. Employers value economics graduates' understanding of decision-making, their research and analytical skills, and their experience of viewing problems in their national and international context.
If you choose this course you may benefit from:
for successful graduates, the opportunity to pursue graduate-level jobs in a wide variety of careers. Recent graduates have found careers with PricewaterhouseCoopers (PwC), Bank of England, Government Economic Service (GES), Vodafone and HSBC;
experienced teaching staff who bring professional and/or research expertise into their teaching;
the opportunity to apply for a year in industry offering rewarding work experience, where you can exercise your technical skills in a professional environment;
excellent National Student Survey (NSS) score, e.g. 100% in 2013, 2014 and 2015;
interactive teaching and learning approaches using classroom games and experiments.
Memberships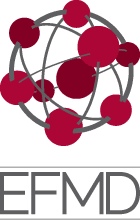 European Foundation for Management Development (EFMD)
Memberships shall be reviewed in accordance with the relevant body's standard review process and subject to the University maintaining the same high standards of course delivery.
WHAT WILL I LEARN?
During the first year you will study subjects including Microeconomics, Macroeconomics and current economic issues. This year will give you a thorough grounding in economic concepts and principles along with all the mathematical, computing and statistical tools you will need. The emphasis is primarily on training you to think like an economist. Importance is always placed on real-world applications of the theory being taught.