Coventry University Business and Marketing
Coventry University Business and Marketing
Business and Marketing BA (Hons)
OVERVIEW
This course runs in 2017/18. 
Differentiating your brand from others and successfully communicating your unique offering is central to achieving business success. This course is designed to give you the business and marketing skills necessary to develop, position and build your brand in the most strategically effective way.
WHY CHOOSE THIS COURSE?
Our course allows you to study a broad range of business subjects together with more focused marketing-specific topics. You will have the opportunity to explore digital marketing, brand and corporate communications together with business management, entrepreneurship, human resource management (HRM), supply chain and managing organisational change.
If you choose this course you will benefit from:
current accreditation from the Chartered Institute of Marketing (CIM) and the opportunity to complete the CIM Professional Diploma in Marketing;
a generalist business honours degree with a marketing focus;
excellent teaching by experienced lecturers who are research active, publish in top national and international journals and incorporate this into their teaching;
the opportunity to apply for a year on a paid business placement in the UK or overseas. Previous placements have included such companies as IBM, Microsoft, Hewlett Packard, Procter and Gamble, L'Oreal, Warner Brothers, 3M, BMW, Disney, Rolls Royce and Peugeot;
the opportunity to participate in international visits such as Study China and the Marco Polo Programme;
guest talks from academic experts and industry professionals;
studying at an institution which is a member of the European Foundation for Management Development (EFMD) and the Association of Business Schools (ABS).
Accreditation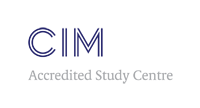 Memberships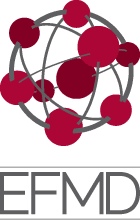 Accreditations and memberships shall be renewed in accordance with the relevant body's standard review process and subject to the University maintaining the same high standards of course delivery.