Coventry University Business and Marketing
Coventry University Business and Marketing
Business and Marketing BA (Hons)
OVERVIEW
This course runs in 2017/18. 
Differentiating your brand from others and successfully communicating your unique offering is central to achieving business success. This course is designed to give you the business and marketing skills necessary to develop, position and build your brand in the most strategically effective way.
WHY CHOOSE THIS COURSE?
Our course allows you to study a broad range of business subjects together with more focused marketing-specific topics. You will have the opportunity to explore digital marketing, brand and corporate communications together with business management, entrepreneurship, human resource management (HRM), supply chain and managing organisational change.
If you choose this course you will benefit from:
current accreditation from the Chartered Institute of Marketing (CIM) and the opportunity to complete the CIM Professional Diploma in Marketing;
a generalist business honours degree with a marketing focus;
excellent teaching by experienced lecturers who are research active, publish in top national and international journals and incorporate this into their teaching;
the opportunity to apply for a year on a paid business placement in the UK or overseas. Previous placements have included such companies as IBM, Microsoft, Hewlett Packard, Procter and Gamble, L'Oreal, Warner Brothers, 3M, BMW, Disney, Rolls Royce and Peugeot;
the opportunity to participate in international visits such as Study China and the Marco Polo Programme;
guest talks from academic experts and industry professionals;
studying at an institution which is a member of the European Foundation for Management Development (EFMD) and the Association of Business Schools (ABS).
Accreditation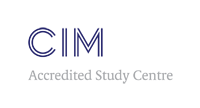 Memberships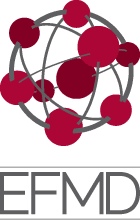 Accreditations and memberships shall be renewed in accordance with the relevant body's standard review process and subject to the University maintaining the same high standards of course delivery.
WHAT WILL I LEARN?
This course integrates the two disciplines of business and marketing to give you a solid foundation of business knowledge with a clear marketing focus. The following core themes are covered:
Business: you will cover a wide range of topics from business management to entrepreneurship, HRM, supply chain and managing organisational change.
Marketing: you will study concepts such as consumer behaviour, marketing research and strategy, as well as specialist options like digital marketing, global marketing and services and retail marketing.
Communications: you will be able to choose options such as brand and corporate communications, which will teach you how to determine and analyse business problems and devise actions for success.
Research: you will learn how to conduct both primary and secondary research and put your skills into practice by undertaking an independent and in-depth study of a marketing or business topic of your choice. This will form the basis of your final-year dissertation.
HOW WILL THIS COURSE BE TAUGHT?
Your course will be based on a series of lectures, with associated seminars, practical workshop classes and personal tutorials. You will also be allocated your own academic personal tutor who will meet you regularly to discuss your progress and guide you on a range of matters.
HOW WILL I BE ASSESSED?
An estimated percentage breakdown of how your final grade is assessed will vary each year from 75% coursework and 25% exams in the first year to 54% coursework and 46% exams in your final year.
A compulsory Add+vantage module must also be completed: please see the page on the Add+vantage scheme for more details.
TEACHING CONTACT HOURS
In a typical week you will have up to 14 contact hours of teaching and this will break down as:
Personal tutorial/small group teaching: 2 hours of tutorials each week;
Medium group teaching: 8 hours of practical classes, workshops or seminars each week;
Large group teaching: 4 hours of lectures each week;
Personal study: 22–24 hours each week reading, studying and revising in your own time.
Entry Requirements
Essential entry requirements
5 GCSEs at grade A*–C including English, Mathematics, or specified equivalents.
A-Levels: ABB-BBB
BTEC Level 3 Extended Diploma: DDM.
Access: The Access Diploma to include 30 Level 3 credits at Merit, plus GCSE English Language at grade C, or specified equivalents.
International Baccalaureate Diploma: 31-30 points.
Find out more about acceptable equivalent qualifications here.
English as a Foreign Language: This course requires IELTS 6.0. If you don't have the required level of English then view our range of Pre-Sessional English courses.
How will this course enhance my career prospects?
Previous graduates have secured exciting and rewarding jobs in the UK and overseas in marketing areas including advertising, sales, marketing and brand management in leading blue chip companies. Other students have gone on to postgraduate academic study.
We positively encourage you to undertake a year in business or a summer internship, which can give you valuable experience.
Our course is one of only a few courses in the UK that is currently accredited by the CIM for a Dual Award. This means that in the final year of your degree you can also work towards achieving the CIM Professional Diploma in Marketing. So you can graduate with an enhanced qualification.
Coventry University is commited to preparing you for your future career and giving you a competitive edge in the graduate job market. The University's Careers and Employability team provide a wide range of support services to help you plan and prepare for your career.
NO HIDDEN EXTRAS
Included in the fees
Specified core reading material;
Any mandatory UK residential field trips;
Any mandatory UK site visits and trips;
1,000 sides of black and white laser prints;
Tuition fee waiver for placement and study abroad year.
Additional costs not included in the fees
Any optional overseas field trips or visits: £400+ per trip;
CIM Professional Diploma in Marketing
For more details about the No Hidden Extras programme, click here for further details.
No Hidden Extras is part of our student promise, and by accepting your offer of a place with us, a Student Contract will be formed between you and the University.
ADD+VANTAGE
The focus on preparing students for successful futures sets Coventry apart as a university. The key: developing and enhancing students' employability, and delivering a serious competitive advantage in the jobs market. At Coventry, that starts right from the beginning.
The Add+vantage modules teach a range of work experience and extra-curricular activities that are taken each year, and which broaden students knowledge and skills within a work focused environment. There is a very broad range of Add+vantage free-choice subject areas, and they are arranged in themes.
OPPORTUNITIES FOR AN INTERNATIONAL EXPERIENCE
You will have the opportunity to gain an international experience in a number of ways. Firstly, Coventry is a multicultural university and you will have the opportunity to work with students and lecturers from a large variety of backgrounds. Next, teaching resources (such as examples or cases used in class) and activities (such as group exercises), will also reflect the international nature of the university. Finally, your course will offer you the opportunity to spend time abroad, via programmes such as Erasmus, and our numerous links with overseas, English-speaking institutions where you can spend a study year.
GLOBAL LEADERS PROGRAMME
Did you know we help more students travel internationally than any other UK university according to data from the experts in higher education data and analysis, HESA?
In 2014/15, we were able to provide a total of 2,264 student experiences abroad that lasted at least five days, 73% of which were our own organised trips for undergraduates and 27% from postgraduate travel. Plus, we've been able to help more than 5,000 students spend time in other countries, from America to China, India and beyond.
Much of this travel is made possible through our Global Leaders Programme, which enables students to prepare for the challenges of the global employment market, as well as strengthening and developing their broader personal and professional skills.
The objectives of the programme, in which eligible undergraduate and postgraduate students can participate, is to provide practical career workshops and enable participants to experience different business cultures.