Coventry University Alumni
Coventry University Alumni
Welcome to FOCUS
Welcome to your alumni website! This site is for anyone and everyone who has studied, worked, or just has an interest in Coventry University. This site is a great place to re-live old memories, get the latest news about what's happening at your university, find out about the latest reunions and events, and to get involved in the university by helping current students.
About Us
Friends of Coventry University (FOCUS) is the alumni association for all graduates and former students who have studied at Coventry University. We are based in the Alan Berry building opposite Coventry Cathedral, and are the official first point of contact between alumni and the University. The alumni community is always growing and there's loads going on, so click on the links above and see what's happening!
Community and networks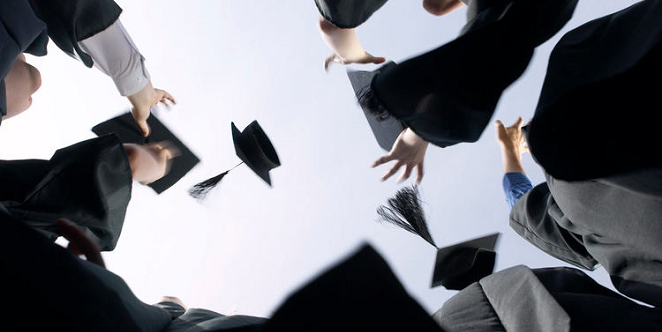 Welcome
The memories and friends you make while at university will be with you forever. We understand how much of an impact your student experience has on your future and the Alumni association is your life-long connection to your time here.
Your relationship with the university continues long after your graduation day and you have now joined a special community of more than 170,000 graduates.
Coventry University Alumni is an association for all graduates and former students who have studied at Coventry University.  We provide opportunities for you to stay in touch with everything you loved about university – offering both personal and professional benefits too.
Our graduates work all over the world creating, researching, developing and building a better future for us all. We are proud to welcome you to the alumni community and hope Coventry University can support you in the next stage of your journey.
Stay connected
As an alumni, you will receive regular news about events, reunions and ways to get involved.
We post regular updates on Facebook and Twitter so if you are active on social media, you can stay in touch that way too!
You also have access to our exclusive alumni platform, CUAlumni.org, where you can reconnect with others, share your memories, volunteer to mentor others and post jobs and internships.  Find out more about getting involved with current students and recent graduates in their on-going development.
Stay involved with Coventry University long after you leave by attending a range of events for alumni and our supporters. You're welcome back on campus any time and if you are unable to find an event you would like to attend – we are happy to help you organise your own reunion.
The Alumni team hosts a range of events throughout the year to keep alumni engaged. Follow the links below for more information or to register your interest.
March
Alumni Networking Event in Hong Kong– 18 March, at the Maritime Museum, 5:30pm- 8pm
The event is a fantastic opportunity to network and socialise with other Coventry University graduates.
The event commences with a drinks reception and registration. Followed by an introductory speech by our Vice – Chancellor, John Latham, and will include inspiring talks about career development and employability. This will be followed by a panel discussion where you will have the opportunity to ask questions.
The event will conclude with a drinks and canapes networking reception.
April
Alumni Networking Event in Ghana – 29th April 2017 (with details to follow)
Alumni Networking Event in Malaysia – TBC (with details to follow)
May
Alumni Networking Event in Dubai – 18th May (with details to follow)
Alumni profiles
We are proud of our graduates and want to hear about your careers and memories of life at Coventry.
Alumni profiles are a fantastic way of giving prospective students a flavour of what it's like to live and study at Coventry, as well as helping them understand where their degree might take them.
By sharing your story, you can enhance the aspirations of students who wish to follow your professional path, inspiring them to succeed.
Discover what some of our alumni have accomplished and what they have to say about their time at Coventry.
Keep in touch
Keep in touch and let us know how you're getting on by emailing the alumni team. Our alumni are our ambassadors and with your wealth of experience, both academic and professional. We want to shout about your achievements from the roof top.
Contact
If you are interested in sharing your alumni story with us, please let us know.