Coventry University Adult Nursing
Coventry University Adult Nursing
OVERVIEW
This course runs in 2017/18. 
Nursing is a very rewarding profession with excellent career and development prospects. This course can enable you to meet diverse professional challenges of nursing and develops you into an adaptable, flexible, reflective and compassionate practitioner.
WHY CHOOSE THIS COURSE?
This course offers the potential for a very rewarding career within this major field of practice.
The UK Nursing and Midwifery Council (NMC) approve this course and on successful completion, you will be eligible to apply for registration with the Nursing and Midwifery Council.
If you choose this course you may benefit from:
a course currently accredited by the Nursing and Midwifery Council (NMC);
a course with a clear focus on nursing adults which is complemented with significant insights into mental health, learning disability and children and young people's nursing;
well established clinical placements; teaching and research links with local partner Trusts within the National Health Service (NHS) and other healthcare providers;
opportunities to spend 50% of your time on clinical practice placements supported by qualified mentors commencing in year one;
access to state-of-the-art Clinical Skills Centre with up-to-date equipment and simulators;
support from experienced clinical instructors, many of whom work in both practice and university settings;
highly qualified and experienced lecturers engaged in applied research;
Accreditation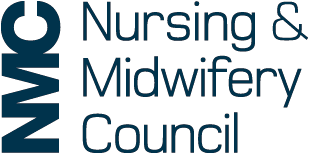 Accreditations shall be renewed in accordance with the accreditor's standard review process and subject to the University maintaining the same high standards of course delivery.
WHAT WILL I LEARN?
The Adult Nursing degree places equal value on practice and theory. You will study a wide range of subjects including anatomy and physiology, pharmacology, psychology, sociology and research methods.
You will study and develop effective skills in communication, compassion, relationship building with patients, evidence informed practice and public health and policy.
You will become immersed in learning about the needs of populations, individuals and related health and nursing services with an emphasis on using research to enhance and improve services.
You will learn to value patients as 'teachers' partially through the direct involvement of people with experience as patients in the curriculum.
The course will encourage an approach to professional care which is characterised by empathy, respect, dignity and kindness.
HOW WILL THIS COURSE BE TAUGHT?
This course uses a wide variety of stimulating approaches to teaching and learning to suit individual learning styles. This includes a series of interactive lectures with associated seminars, skills lab activities and practical placements.
2nd
Students rated our nursing placements 2nd best in the UK for student satisfaction (Nursing Times)
HOW WILL I BE ASSESSED?
An estimated percentage breakdown of how your final grade is assessed is as follows:
coursework 54%;
placements 29%;
formal examinations 17%.
The Add+vantage Programme is not applicable to this course.
TEACHING CONTACT HOURS
50% of the course is practice based requiring 40 hours per week in placements. In a typical University-based week it is anticipated that you will have up to 21 contact hours of teaching and this will break down as:
Personal tutorial/small group teaching: 2 hours each week of seminar preparation or group work per week.
Medium-group teaching: 10 hours each week of workshops or activity led seminar per week.
Large-group teaching: 9 hours each week lead lectures.
Personal study: 14 hours each week of private study, which can include syndicate learning and online activities which augment other approaches.
Entry Requirements
It is essential to have at least 5 GCSEs at grade A*–C including English Language, Mathematics and Science, or specified equivalents. Must have certificates at point of interview. Evidence of recent study is desirable.
A-Levels: BCC, academic subjects only (excludes general studies).
BTEC Level 3 Extended Diploma: DMM in a Health subject, will accept sport courses.
Access: The Access Diploma (60 credits) to include 45 at level 3 with 24 at distinction in health modules.
International Baccalaureate Diploma: 27 points with 14 at Higher.
English as a Foreign Language: IELTS 7.0 overall, with no component lower than 6.5. Pre-sessional English is available. If you don't have the required level of English then view our range of Pre-Sessional English courses.
Find out more about acceptable equivalent qualifications here.

Additional information:You will also be required to attend a selection event, which provides detailed information about the course and assesses numeracy, literacy and aptitude as part of the selection process. Satisfactory health clearance and criminal records disclosure required. You will also need to sit a maths test as part of the selection process. Try our sample maths test here
In line with the National Health Service constitution we use a values-based recruitment approach in seeking candidates with the appropriate values to support effective team working in delivering excellent patient care.
FEES AND FUNDING
Funding for health professional courses is changing – to keep up to date with developments please visit the Funding Clinic website.
How will this course enhance my career prospects?
The majority of successful students find employment as qualified nurses in the NHS with a growing emphasis on community settings, in acute hospitals or within independent (nursing/care homes/industry) or military nursing.
As the course includes a considerable amount of shared learning with students from all four fields of practice; Adult, Mental Health, Learning Disability and Children and Young People's Nursing and some shared learning with other related health professionals, you should be equipped for collaborative working in practice.
Coventry University is committed to preparing you for your future career and giving you a competitive edge in the graduate job market. The University's Careers and Employability team provide a wide range of support services to help you plan and prepare for your career.
The Faculty of Health and Life Sciences' own Employability and Placements Unit can help you to find suitable work placements and give you advice on how to get the most out of them.
OPPORTUNITIES FOR AN INTERNATIONAL EXPERIENCE
There is a possibility that towards the end of the second year of the course students who have performed well will have the opportunity to devise a short placement abroad within Europe or beyond.
Throughout the course, issues related to globalisation, culture and international comparisons are made.
There may be an opportunity to be involved in a non-mobility exchange with students on similar courses facilitated by using current technologies.
GLOBAL LEADERS PROGRAMME
The Global Leaders Programme is not applicable to this course.