Coventry University Adult Nursing
Coventry University Adult Nursing
OVERVIEW
This course runs in 2017/18. 
Nursing is a very rewarding profession with excellent career and development prospects. This course can enable you to meet diverse professional challenges of nursing and develops you into an adaptable, flexible, reflective and compassionate practitioner.
WHY CHOOSE THIS COURSE?
This course offers the potential for a very rewarding career within this major field of practice.
The UK Nursing and Midwifery Council (NMC) approve this course and on successful completion, you will be eligible to apply for registration with the Nursing and Midwifery Council.
If you choose this course you may benefit from:
a course currently accredited by the Nursing and Midwifery Council (NMC);
a course with a clear focus on nursing adults which is complemented with significant insights into mental health, learning disability and children and young people's nursing;
well established clinical placements; teaching and research links with local partner Trusts within the National Health Service (NHS) and other healthcare providers;
opportunities to spend 50% of your time on clinical practice placements supported by qualified mentors commencing in year one;
access to state-of-the-art Clinical Skills Centre with up-to-date equipment and simulators;
support from experienced clinical instructors, many of whom work in both practice and university settings;
highly qualified and experienced lecturers engaged in applied research;
Accreditation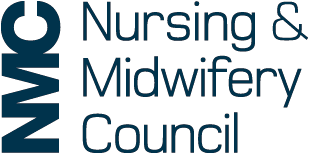 Accreditations shall be renewed in accordance with the accreditor's standard review process and subject to the University maintaining the same high standards of course delivery.
WHAT WILL I LEARN?
The Adult Nursing degree places equal value on practice and theory. You will study a wide range of subjects including anatomy and physiology, pharmacology, psychology, sociology and research methods.
You will study and develop effective skills in communication, compassion, relationship building with patients, evidence informed practice and public health and policy.