Cardiff University Nightlife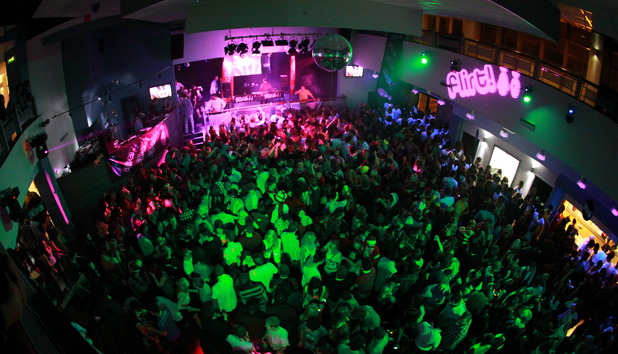 Cardiff nightlife is special whether your studying in the city coming on a stag or hen night it has something for everyone. Cardiff has a some of best student nights out in Wales and it attracts students from surrounding universities outside Cardiff. On this Cardiff night life page you'll find information about pubcrawls in Cardiff and where is the best Cardiff Student Nights.
Cardiff Night life's Featured Pub
The brewery quarter is a modern complex in the heart of Cardiff that contains a mixture of restaurants and bars. Its atmosphere feels continental with a Welsh slant. Food and drink are of a reasonable standardised and not extortionately priced.
La Tasca
Spice Quarter
Ma Potters
Nando's Chickenland
Cardiff Pub Crawl
This is a very popular pub crawl for Cardiff students.
What do you think of this pub crawl, How do you rate the pubs? Do you have any better suggestions get in touch.
The Claude Hotel
Bar Billabong
The George
Gassy Jacks
The End
The Mackintosh
The Woodville
The Taf (Cardiff Students' Union)
Cardiff Student Nights
Monday
Cardiff Student's Union – Fun Factory, for alternative and rock music
Tuesdays
Cardiff student nightlife is not very good on Tuesdays -go to your local.
Wednesday
Cardiff Student's Union – The Lash, is great night out where you'll meet all your friends who have been out playing sports that day. You'll always have a memorable night!
Clwb Ifor Bach – Listen Up, Great for live bands and Indie music, you'll also get a taste of the Welsh language while you're out.
Thursday
Walkabout: – Bounce, a great night out in an Australian bar.
Philharmonic- Attracts student nurses and doctors
Friday
Cardiff Student's Union – Boom Box, plays music with a beat such as funk, drum and Bass and hip hop.
Saturday
Cardiff Student's Union – Come Play, a popular student's night in Cardiff with 3 rooms of blasting music. If you're going out in Cardiff on a Saturday then you must go to 'Come Play'.
Bar Risa – normally have a student's night on Saturdays.
Is Cardiff night life special let us know your thoughts? Which pub would you recommend? Have you tried the local Brain Beers?