Brunel university london alumni
About us 
Our role is to work with the Brunel community to raise significant philanthropic funds for Brunel and to develop a world wide network of supportive alumni and other friends to help the University to achieve its goals.
Please use the links above to find out more about the work of DARO. If you have any difficulty finding the information you need, or want to ask us any questions, please contact us and we'll get back to you as soon as possible.
Brunel university london alumni
Alumni of the Year 
Every year we celebrate some of the outstanding achievements in our alumni community, and the impact that these have on our students with our Alumnus of the Year award.
This year, we received more nominations than ever before for the Alumnus of the Year award. We saw an incredibly impressive rand of alumni achievements and accomplishments, and many examples of alumni continuing to support Brunel and its students. From the shortlist compiled by our judges, the alumni community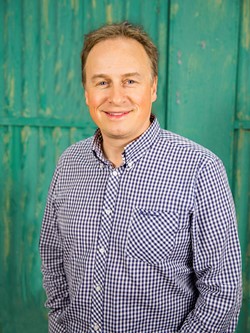 voted for their favourite. After a close competition, we are very happy to announce that the 2016 award will presented to Mr. Tim Backshall (Industrial Design, 1989).
Tim studied Industrial Design at Brunel at the courses' inception, and was part of the first year to graduate from the programme. He went on to have a successful career in design before starting his own business, Integrity, in 1997. The company has two main objectives: outstanding client service and a dynamic workplace environment. The first aim drives them to provide a complete service to clients to achieve consistency across all aspects of their brand, ensuring that the values of the client organisation are properly represented in all aspects of their business. The second objective is to create a great place to work, where people are valued for their strengths, and where the benefits of teamwork create a strong culture around helping others to do their very best for clients. Integrity provides brand services to well-known companies, including Waitrose, Volkswagen, Virgin and CenterParcs, and also in the public sector for police forces, universities and the NHS.
Brunel university london alumni
Tim credits the skills and thinking that Brunel instils in its designers which helped him shape both the company and its unique service offerings, focusing on brand implementation – bringing brand vision to life. This also led Tim to look to Brunel in 2003 when he decided to take on his first placement student, and marked the beginning of a long and fruitful employment relationship with Brunel.