BPP University Dress Code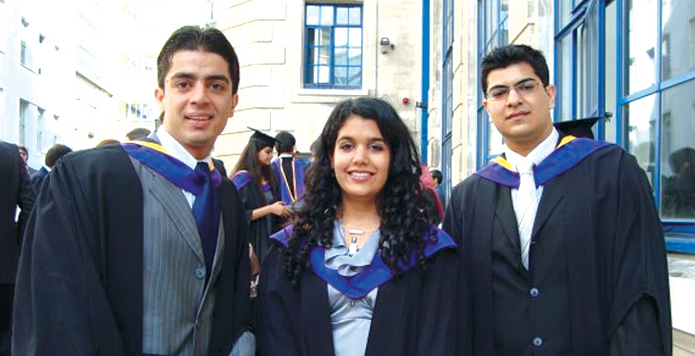 Academic dress
Academic dress comprises of a gown, with a separate hood and mortarboard. The colours, styles and type of hat vary according to the degree awarded.
The ceremony is a formal event and you must wear the correct gown relating to your award. If you are not wearing a gown, you will not be allowed to participate in the ceremony. Please note it is only the approved gowns hired or purchased from Ede & Ravenscroft that can be worn at the ceremony.
Either a suit or similar formal outfit must be worn for your ceremony. Due to the fit of the gowns it is helpful if you have a button at the top of your outfit (i.e. a collar shirt etc.) which your hood can then be fixed to. You may also find it useful to bring some safety pins or hairgrips to help with securing your hood and mortarboard.
For information relating to how you can hire or buy your academic gown please visit the Ede & Ravenscroft website. Should you experience any problems with hiring your gown please contact Ede & Ravenscroft directly.
Gowns
In order for you to walk across the stage to be awarded your degree during the Graduation ceremony, you must be wearing a BPP University Graduation gown.
The University does not provide gowns for you to hire or use. You must hire or buy your Graduation gown directly from Ede & Ravenscroft. If you do not have a gown that has been provided by Ede & Ravenscroft, either bought or hired, you will not be able to participate in the graduation ceremony.
Please note that you need to hire your gown at least seven days prior to your scheduled ceremony. Failure to do so may result in you being charged additional costs. Please note you will not be able to collect your gown without your ticket.