Apply for University of Hertfordshire
Apply for University of Hertfordshire
Applying to the University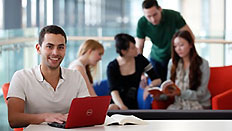 Applications for the September 2017 intake should be in by the beginning of August 2017.
Find out more about how to apply for undergraduate, postgraduate and research degrees at the University of Hertfordshire.
How to apply
As an International student, please follow the guidance below to apply to the University of Hertfordshire.
If you are an EU student please refer to our UK/EU How to apply pages
What you need to apply
To speed up the application process, please supply your completed application form PLUS the supporting documentation outlined below. Applying without all the required documents will delay your application.
Application form

Academic transcripts