Aberystwyth University International Politics
Welcome to the Department of International Politics, the first of its kind in the world! We are the the best department in Wales and a top ten department in the UK for student satisfaction in politics with a score of 95% from our students (NSS 2016). The study of International Politics is indispensable for understanding the changing world in which we live. In a time of revolutions, hunger, economic turmoil and terrorism, everyone has a stake in how disputes are resolved and co-operation is improved. In Aberystwyth, our teaching and research remain true to the Department's founding ideals: to strive for a safer and more just world order.
The Department of International Politics is the oldest in the world with an enviable history of producing generations of high achieving graduates who succeed in a variety of career pathways including international diplomacy, journalism, industry and business, the civil service, NGO work and the armed forces, to name just a few.
The Department was founded in 1919 as a response to the horrors of the First World War, in which millions of people around the world lost their lives. It represented a normative project with the aim of understanding the dynamics of world politics in order ultimately to transcend war. In the twenty-first century this rationale remains at the heart of our contemporary Department. In the light of the increasing globalisation of world affairs and the interconnectedness of nation states through finance, trade, migration, pandemics, security and war, the study and understanding of international affairs is of vital concern to everyone.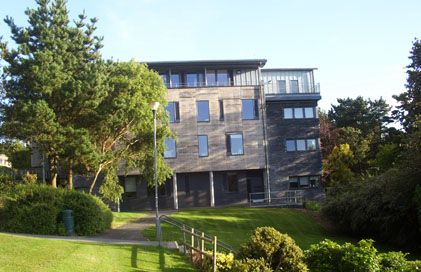 With over 30 research active academic staff, the Department offers an exceptional variety of degree schemes and modules taught by recognised experts in their fields with international reputations that attracts a vibrant cosmopolitan family of over 700 students from 40 countries. The unique social chemistry of a tight community of staff and students living in idyllic surroundings looking outward to the wide horizons of intriguing and exciting issues is very much an Aberystwyth experience. If you want a course of study that stretches you and takes you to a different place, then think seriously about following the well-trodden pathway to the Department of International Politics at Aberystwyth.
Contact Us
A full list of Academic, Support and Institute Staff contact details is available. If you can't find who you are looking for, try the University staff directory search.
The International Politics Departmental Office is open weekdays 10:00-16:00.‌
For current undergraduate student enquiries call Glesni Davies (Academic Operations officer) on +44 (0)1970 621917 or email glr@aber.ac.uk.‌
For current postgraduate student & admissions enquiries call Vicki Jones or Donia Richards (Academic Operations officers)  on +44 (0)1970 622708 or email inpstaff@aber.ac.uk.
For undergraduate admissions enquiries call Elaine Lowe (Academic Operations Administrator) on +44 (0) 1970 622702 or email ell@aber.ac.uk